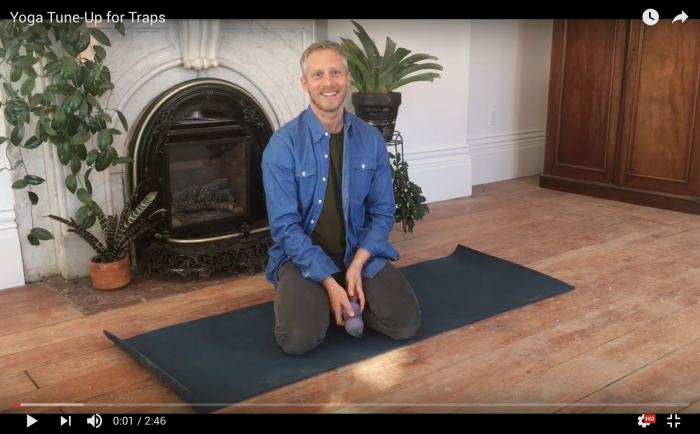 Stop, Drop and Roll at Home with Adam Bolton!
So you've been to a couple of Yoga Tune Up classes and now you're obsessed? We are too! In the middle of your day are you getting the urge to stop, drop and roll? Same here!
We asked Adam to help us out. This is the first video in a series of Adam's Yoga Tune Up greatest hits. These include traps, QL's, quads, neck, and the rotator cuff. These are the stiffest places on the North American body.
First up are the TRAPS! The traps, also called the trapezius, are a pair of large triangular muscles extending over the shoulders and back of neck. The trapezius muscle affects and is affected by your posture. A lot of sitting in front of a computer, texting, or driving can cause tension and muscle stiffness. Tense traps can cause headaches, stiff neck pain and can be a trigger for migraines.
Do this simple exercise at home after work, on your lunch break, do it right before you're about to see for a long time. You're going to see a wild difference in your day!
Follow along with Adam and bring your practice into your everyday routine! We created this Traps Download for you to keep handy whenever you get the urge to stop, drop and roll it out