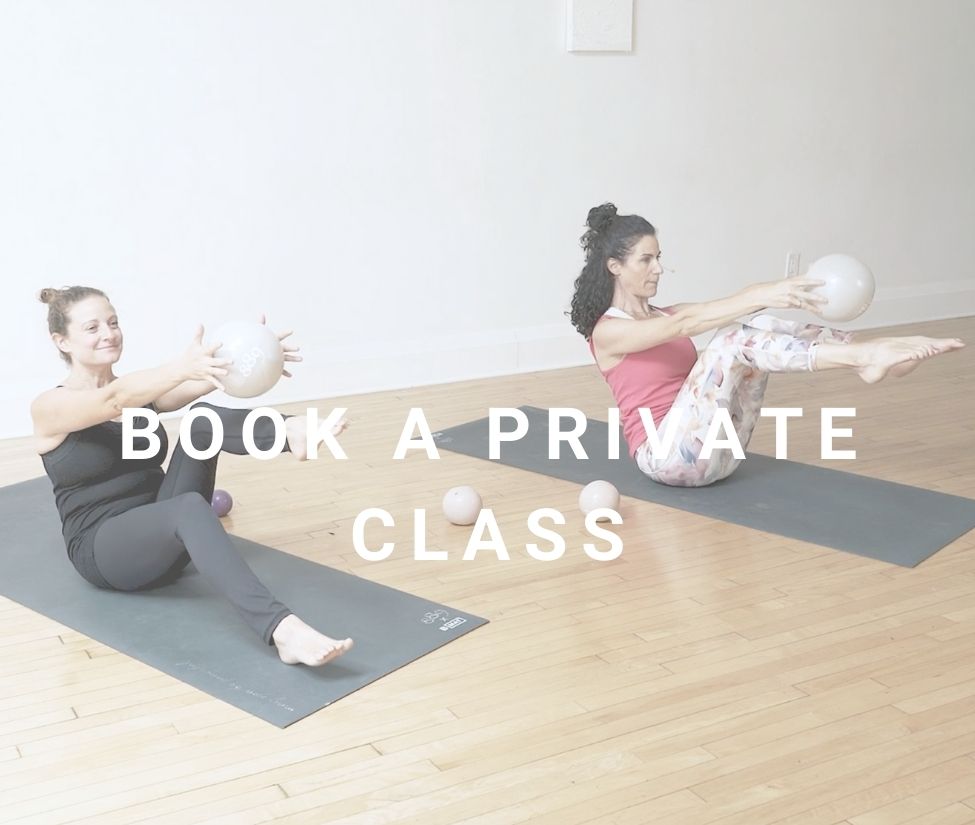 Movement Privates
We offer both one-on-one and group movement-based privates.  Choose the style of class you would like, request a teacher, and pick your date and time.  Privates are a personalized way to develop your practice both physically and spiritually.
Choose From:
Yoga, Pilates, Barre, Meditation
Rates
One Person  |  In Studio
Single Session (60 min)  |  $135+hst
Single Session (90 min)  | 195+hst
One Person  |  Location of Your Choice
Single Session (60 min)  |  $150+hst
 
Group  |  In Studio 
Single Session (60 min)  |  $350+hst 
Group  |  Location of Your Choice
Single Session (60 min)  |  $400+hst
If you are a company seeking yoga or meditation for your team, stay tuned for the launch of our Corporate Wellness Program!
---
Relational Somatic Counseling Privates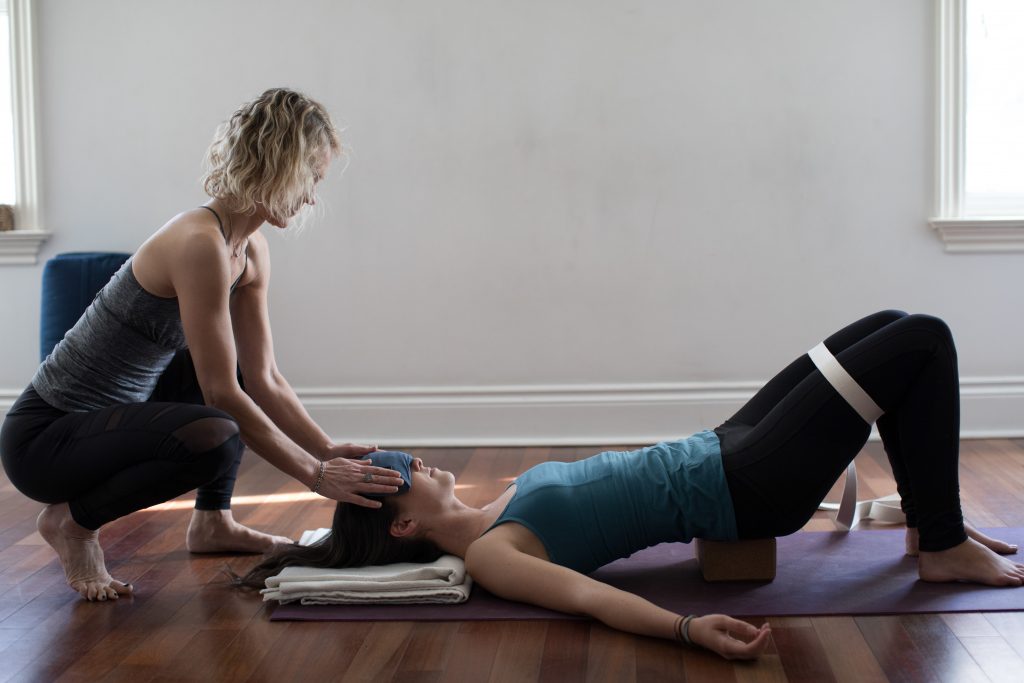 Book these specialized privates with Lisa Mitchell, 889 Teacher and Relational Somatic Counseling Practitioner.
Somatic means dealing with the body. By choosing to work with Lisa, you open yourself to an integrated approach to healing that involves your body, mind, emotions, energy and spirit. She works with you as a complete human being to promote wholeness. Clients usually show up with a specific challenge, issue or block. Lisa will encourage you to connect with "the felt sense" – sensations/feelings present in the body e.g., hollow chest, churning belly, shallow breathing. Slowly and compassionately you will begin to understand the connections between your present stress and previous wounding. You will be guided to notice behavioural patterns that you have adopted to keep yourself safe while at the same time you may observe that these patterns feel restricting – think people pleaser, perfectionist, rebel, comic as examples of roles people may take on to survive. With awareness and time, you will begin to create positive change in your life by noticing when and how you are triggered and then consciously choosing more healthy ways of coping. With willingness and support, new ways of being in the world are solidified and old patterns fall away, ultimately creating more space and freedom for the true self to shine.
Lisa's approach is informed by her own healing journey, yoga, mindfulness and psychotherapy and her desire to share with others what has been healing in her own life. She believes that we heal through relationship. Relational somatic healing takes time and is a process. Sessions are a unique mixture of talking and experiencing. Lisa views herself as a guide, educator and facilitator of human transformation. She has worked with people living with anxiety, depression, stress, trauma, loss and addiction. Lisa holds a Master of Adult Education and is an experienced yoga and movement teacher with a background in public health. She is a student of yoga philosophy and mindfulness and have undertaken a three-year relational somatic psychotherapy program called the Three Fold Way. Lisa is also currently studying spiritual psychotherapy at the Transformational Arts College in Toronto.
For more information, please visit lisamitchellyoga.ca
How this Works
* Sessions are 60 or 90 mins in duration
* Wear comfortable clothing
* It is recommended that you meet with Lisa once a week in the beginning to establish trust and momentum. Healing is more likely to come about when you attend sessions regularly especially at the start of the process
Rates
Single Session (60 min)  |  $140+hst
---
Request Your Private Session