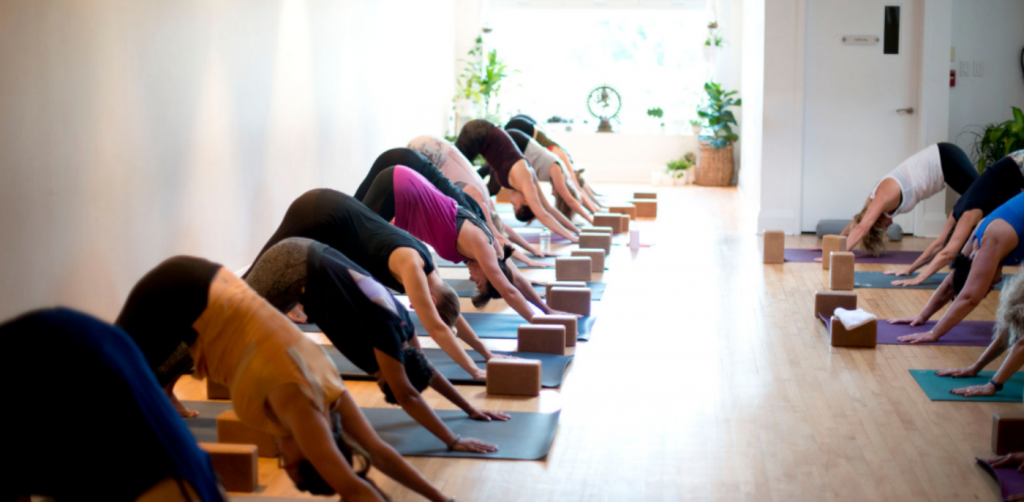 What is The 889 Corporate Wellness Program?
This offering is designed for companies who are interested in providing their teams with meaningful wellness.  We know how much it means to employees when they are treated as whole-beings by their employer.  Providing your team with movement, meditation, and personal development is an intentional way of showing them that you value their wellbeing and holistic happiness.
It probably isn't news to you that implementing wellness programming into your company can result in plenty of positive benefits.  When your team members are healthier and move their bodies more, they are less likely to take sick days, more engaged at work, and their mental health is more likely to thrive.
Choose Your Class
Offer your team any of the following classes at any level of instruction: yoga, chair yoga, restorative yoga, meditation, pilates, barre, kundalini, or personal development.
Choose Your Location
We'll work with you to book your classes either here at our studio (889 Yonge St) or at your office.  Depending on the size of your group, we can accommodate you here during times that allow for space amongst our public class schedule.  More commonly, companies have us come to them and host us in a board room or accessible space for movement.  We can even work with less space by leading your employees through light stretching and meditation at their desks.
Choose Your Teacher
If you're familiar with 889 Community, you may have a teacher in mind.  In that case, we'll do our best to book them for your corporate classes.  If you aren't familiar with our teaching roster, you can leave it to us.  We'll gather information about the experience level, space, and class style requested so that we match you with a teacher who is best suited for your team.
Our Personal Development Offerings
Choose from the following personal development areas.  These sessions are offered at a minimum of 1hr in length and are led by Lisa Mitchell, M.Ed, RYT, Psychotherapist in Training – one of our long-time educators and seasoned facilitators.  Learn more about Lisa here.
Authentic Communication  |  Authentic Communication is a way of relating to self and others and once learned, this practice offers a new way of being in the world.  In this session, you will learn about the importance of cultivating awareness and how it is essential to the communication process, what conscious communication is, and the qualities and conditions that encourage authentic communication.
Mindfulness  |  Enhancing health "one moment at a time".  This session will provide a basic introduction to mindfulness with a focus on how mindfulness might be applied in the workplace. Mindfulness may be described as moment to moment, nonjudgemental awareness cultivated by paying attention.  There are many ways to be mindful.  We can bring mindfulness into every day life by using different techniques such a focusing on the body, breath, sounds and how we communicate.
Stress Management  |  Stress is a part of every day living. Stress can have an impact on almost every part of you.  It is important to recognize how you respond to stress and it is vital to develop positive coping strategies. This session will unpack what stress is, what can trigger it and how it can manifest and affect us.  Healthy ways of managing stress will be identified and discussed.

Signing Up
We encourage you to sign up for our Corporate 5 Class Auto-Renew Membership. This is a package of 5 classes that can be used at any pace and style of class, both in-studio and offsite, and for any number of participants. The commitment is a minimum of one renewal of this membership – meaning that once your company has used 5 classes, another package of 5 will be loaded to your account until you decide to cancel.
Price:  $1000+hst
If you are seeking to provide your team with just a few classes and prefer to forego the membership, our Group Privates are priced as follows:
Single Offsite Class – $250+hst for a group of 12 people or less.
Single In-Studio Class – $200+hst for a group of 10 people or less.
For a group of more than 12 students, please contact us for a quote.
Get In Touch to Book + Learn More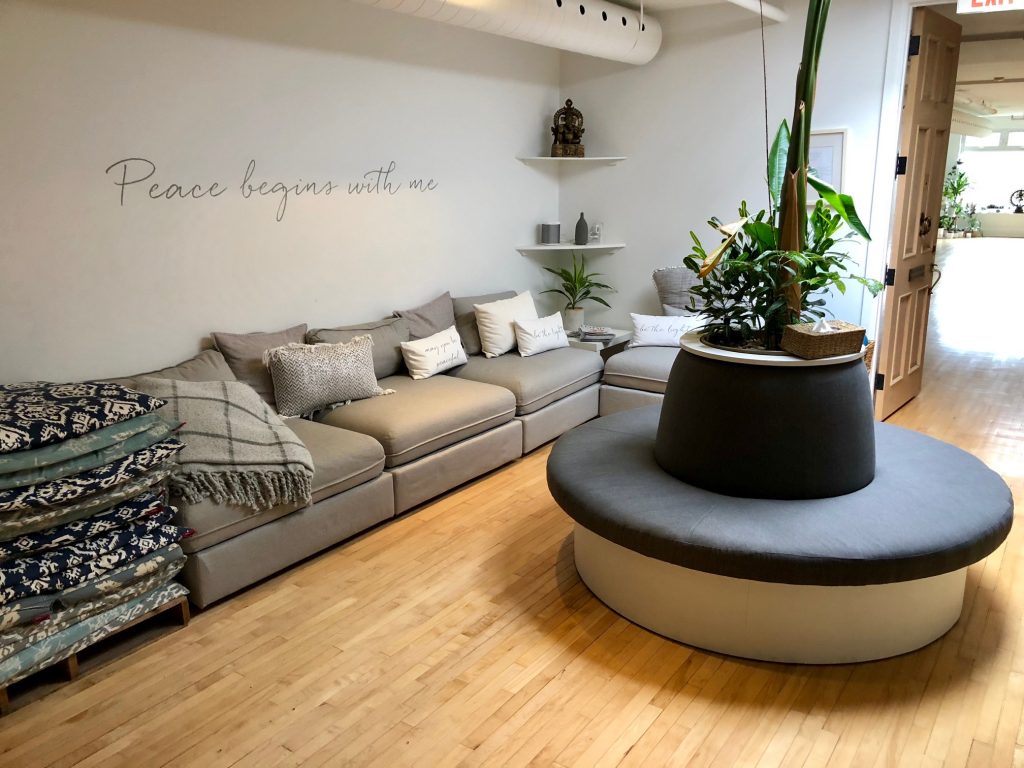 Offer Your Team More: A Corporate Membership at 889!
Talk to us about how we can offer your team discounted memberships at 889 Community, giving them the freedom to elevate their wellness on their own time and schedule.