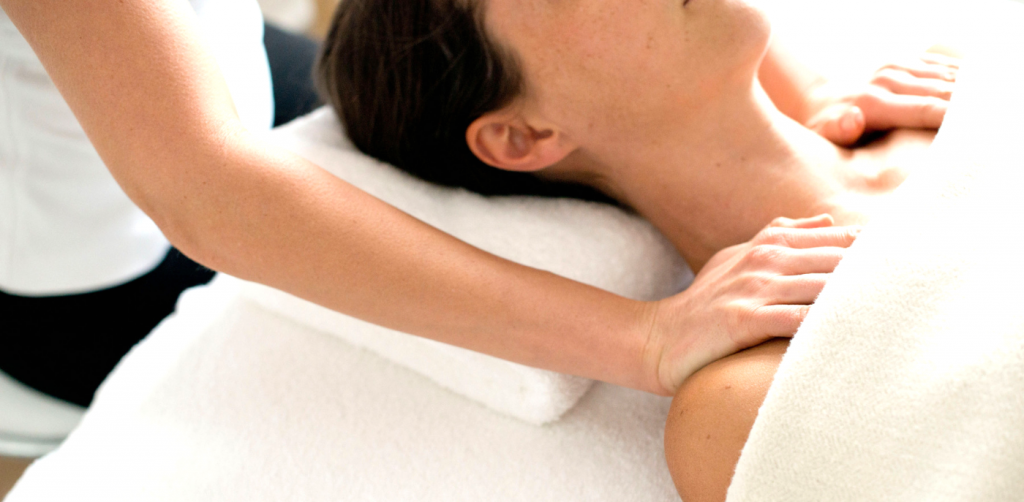 The Massage l The Facial l The Reiki Ritual
Join us at 889 Community for a selection of thoughtfully curated holistic treatments.
Healing to both your body and mind, these services were created with the intention to serve you in tandem with our movement class offerings.
From beginning to end, guests of our holistic treatments will be treated to luxurious care and healing.  Each treatment is tailored to your needs and requests.  Join us 10 mins before your appointment to indulge in herbal tea, while wrapped in a plush bathrobe.  Experience a treatment facilitated by our trusted and experienced wellness practitioners.  And leave feeling lighter and restored.
The Treatments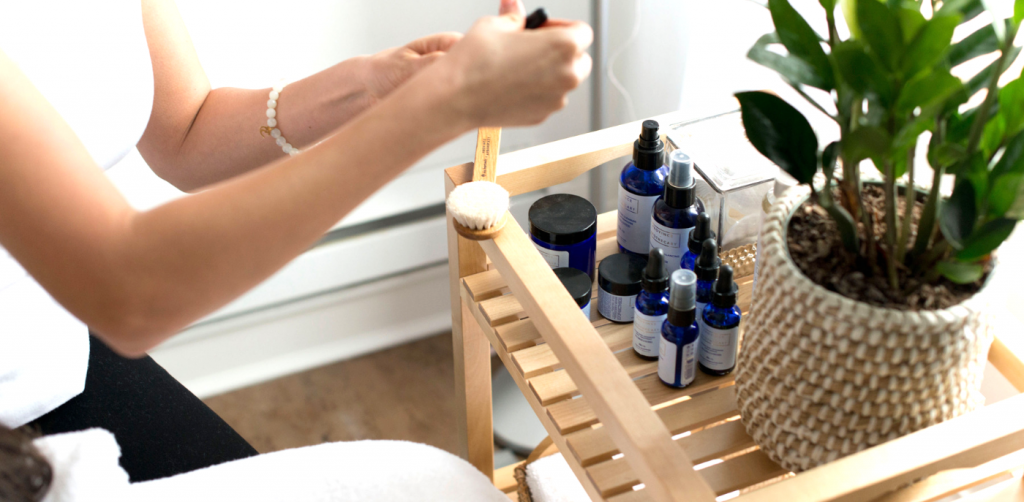 The Facial
The Facial is a natural and curated skincare ritual performed by a Province Apothecary trained Holistic Skin Therapist. Our first time clients begin with a holistic consultation to determine and target specific skin conditions and how they can be cared for. This thoughtful analysis will be the basis of your treatment, with an aim to detoxify, hydrate, and strengthen the quality and function of your skin. The therapeutic effects of blended plant extracts and the experienced touch of your aesthetician provide a complete rejuvenation to healthier skin. We use a wide variety of techniques to customize your facial including; organic raw ingredients, essential oils, massage, gentle extraction, and lymphatic drainage techniques.
60 min + 15 min Consultation  |  $140
60 min  |  $125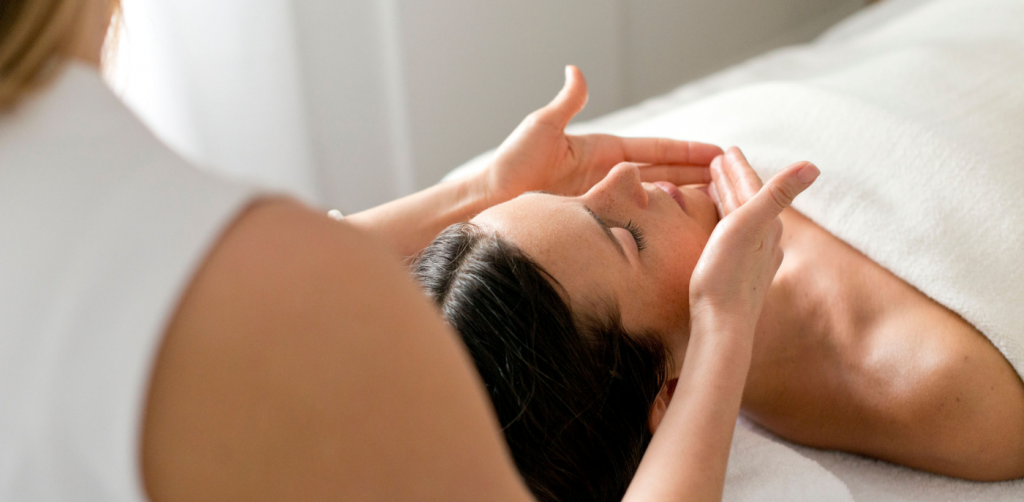 The Reiki Facial 
The Reiki Facial is our famed facial coupled with a 15 or 30 minute Reiki session. Reiki is a healing of the subtle body energies using soft touch on the body. It may be felt as emotional release, lightness of mind or peace with ones purpose.
75 min + 15 min Consultation  |  $160
75 min  |  $140
90 min  |  $160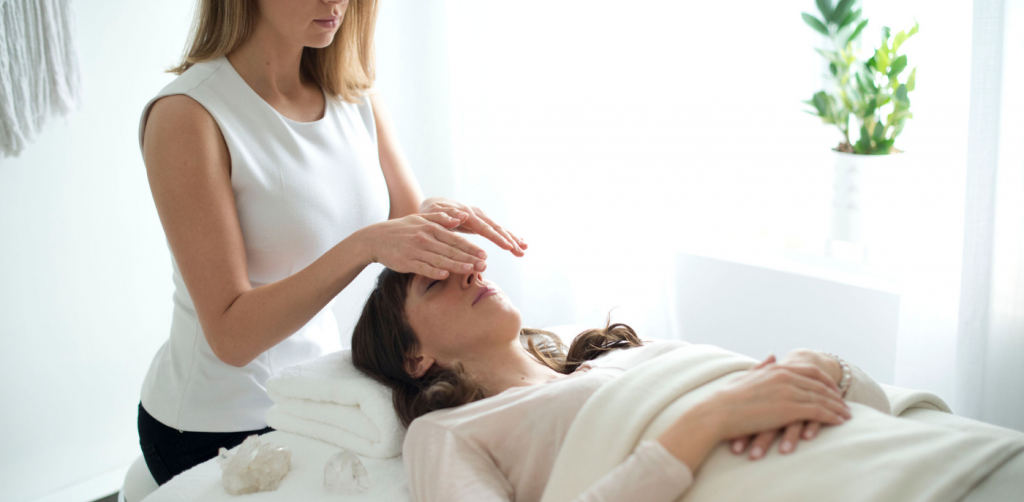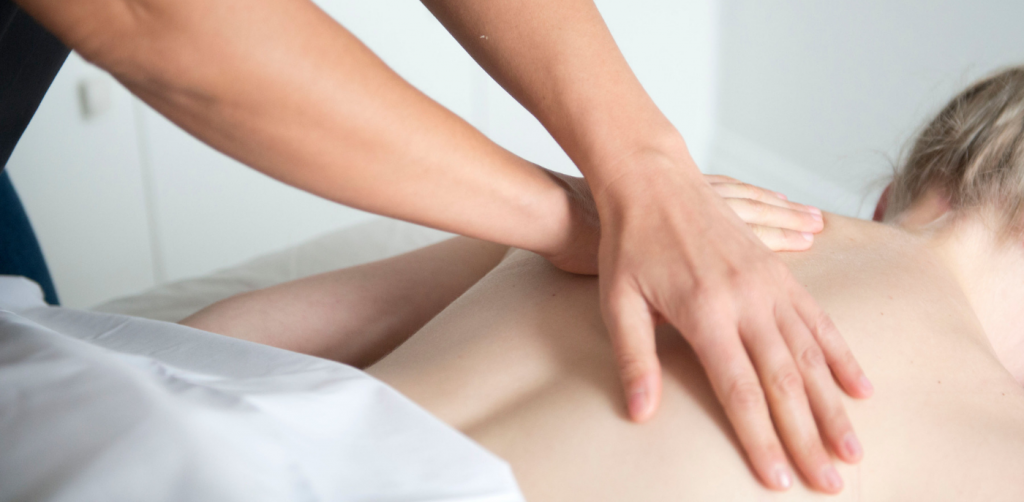 The Massage
The Massage is an intimate ritual offered to heal and regenerate the whole body through touch. Every massage is curated towards each guest to provide the most healing experience. Our Registered Massage Therapists will use customized pressure to stimulate and invigorate or soothe and restore. Our RMT's may use any one or a combination of the following; restorative Swedish movements, firm forearm and elbow techniques to alleviate deep-seated tension, and flowing movement to awaken tight and tired bodies. There is the option to add aromatherapy and cupping at no extra cost.
60 min  |  $125
75 min  |  $155
90 min  |  $185
120 min  |  $225
The Reiki Ritual
The Reiki Ritual is a hands on healing practice derived from universal life force energy. It stems from the highest dimension of universal light and can affect the spiritual, emotional, energetic and physical body in an individualized experience with the ultimate goal of healing and relaxation. Our Reiki practitioners work with this universal life force energy to restore your energy centres to their most natural state of flow. Experience this profound healing session in which a mixture of modalities including Reiki, Guided Meditation, Channeled Messaging, Crystal Therapy, Angel Reading and Tarot cards may be applied.
60 min  |  $125
75 min  |  $150
90 min  |  $185
The Space
We have two treatment rooms available for our guests.
The first is bathed in a soft daylight accompanied by white linens and accents of wood and marble. This room is stimulating + rejuvenating to the body and soul.
The second room is our cozy nook filled with plush textiles, warm candle light and accents of marble and wood. This space has a stand-up aromatherapy shower available for complimentary use after a treatment. This room is restoring + grounding for the body and soul.
Service Availability
The Massage | Every day, except for Saturdays
The Facial | Tuesdays + Thursdays | 11am to 7pm
The Reiki Ritual | Every day
Practitioners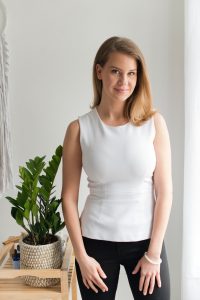 Elle Reg, Facialist
With nearly 10 years in the aesthetic industry, Elle brings a holistic approach to create balance and harmony as a whole. She is passionate about helping others feel beautiful, grounded, and purposeful. Elle combines the healing art of Reiki with her professional touch to nourish the skin and rejuvenate the spirit.
At 17, Elle stepped foot into her first yoga class. The shifts she experienced within her body and mind ignited a passion and curiosity about the healing arts, which she has explored while living in Australia for a year, and being immersed in retreats and workshops in Bali, California, and New York.
Elle earned her Reiki Master certification from Kelsey J Patel. Is certified in mindfulness meditation and has completed countless workshops in Yin Yoga, Yoga Nidra, Restorative Yoga, Kundalini Yoga, and has attended Gabriel Bernstein's Spirit Junkie Master Class.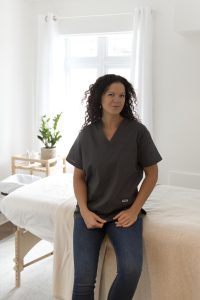 Liliana Cozma, RMT
Graduate of the Institute of Complementary and Alternative Therapy located in Etobicoke, Ontario.
The school's 2200 hour program included advanced techniques such as: myofascial release, joint mobilization and manual lymphatic drainage. Her practice focusses on posture and structural alignment, the myofascial structure of the body, pain relief and therapeutic exercises.
Liliana's goal is to help you find and maintain a healthy balance in your body by providing you with a place to unwind and re-align.
She loves to help people recover from varying acute and chronic injuries and conditions, helping maintain optimum sports and activity performance, de-stress and relax, feel good and maintain good health.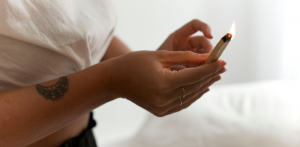 FAQ
What is the subtle body?
The subtle body is the energy field that surrounds our physical body.
Why do you only offer one type of massage?
We love a great massage, which is why we offer each guest a curated massage. You will be welcomed into your treatment with a short consultation with your masseuse where your needs will be considered in the type of massage offered. All our masseuses are RMT certified and trained in traditional massage techniques such as Swedish, Therapeutic and Sport.
Do you offer pregnancy massages?
Yes! All of our RMT's are well suited to give a mom-to-be a relaxing massage. Women in their second or third trimester will be supported in a side-lying position on a bed of cozy linens. Unscented oils will help to reduce discomfort and swelling in joints.
Do you offer couples massage?
No. At this time we are unable to offer a couple's massage as our rooms are comfortably suited for one guest.
How long are your massages?
All our massages can be booked for 60, 90, and 120 minutes.
What is a Holistic Skin Therapist?
A Holistic Skin Therapist is trained and certified by Province Apothecary's founder Julie Clark. Our Holistic Skin Therapist will use many different modalities throughout the facial ritual. The main tool used is their hands. They use manual touch and massage to increase blood flow, clear stagnation, and move lymph fluid to treat all skin conditions. Holistic Skin Therapists are trained to look at the skin on a deeper level and consider all possible causes and natural treatment remedies. All concerns will be addressed from a holistic perspective.
What is cupping?
Cupping is an ancient healing modality originating in the East where heated glass cups are applied to the skin along meridians of the body. The cups create a suction as a way of stimulating the flow of energy. Cupping can assist with pain, and inflammation targeting deep tissue release and repair.
Please Request Your Appointment Below