Refresh and Nourish with this Iced Tea Recipe using Sahara Tea
July 14, 2016 | by oksana
With this hot summer weather, we've been experimenting with some Iced Tea recipes using one of our favourites from Sahara Tea. Try this mindful Iced Tea recipe using Sahara Tea: 100 Mysteries.
The benefits of this blend include:
This tea will restore harmony by warming and energizing the body without the side effects of caffeine.
Lemon: are a great vitamin C food source. Lemon helps to strengthen your immune system, cleanse your stomach, and it is considered a blood purifier. Lemon juice also offers up a healthy serving of potassium, magnesium and copper.
Blackberries: help and enhance memory. These berries help with weight management, keeping the bones strong and vision.
Nectarines: are low in calories, and contain no saturated fats. They are indeed packed with numerous health promoting anti-oxidants, plant nutrients, minerals.
Peppermint: contains vitamin A and C, iron, potassium, and fiber, and it's a low calorie additive. Peppermint is also a powerful anti-oxidant and may help with digestive problems.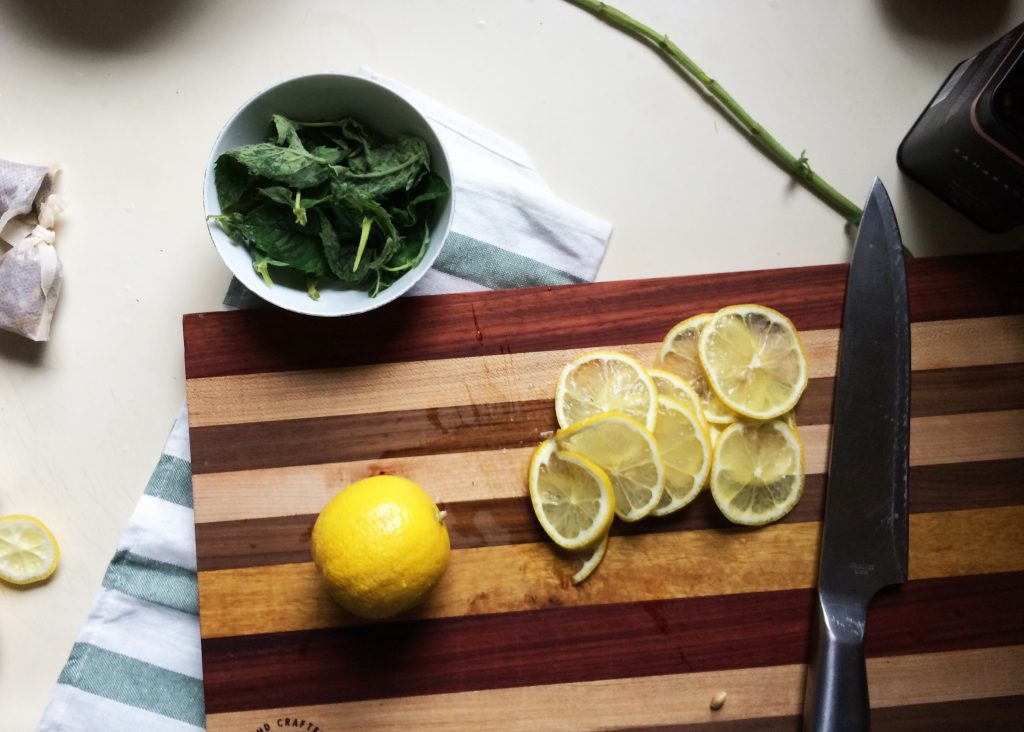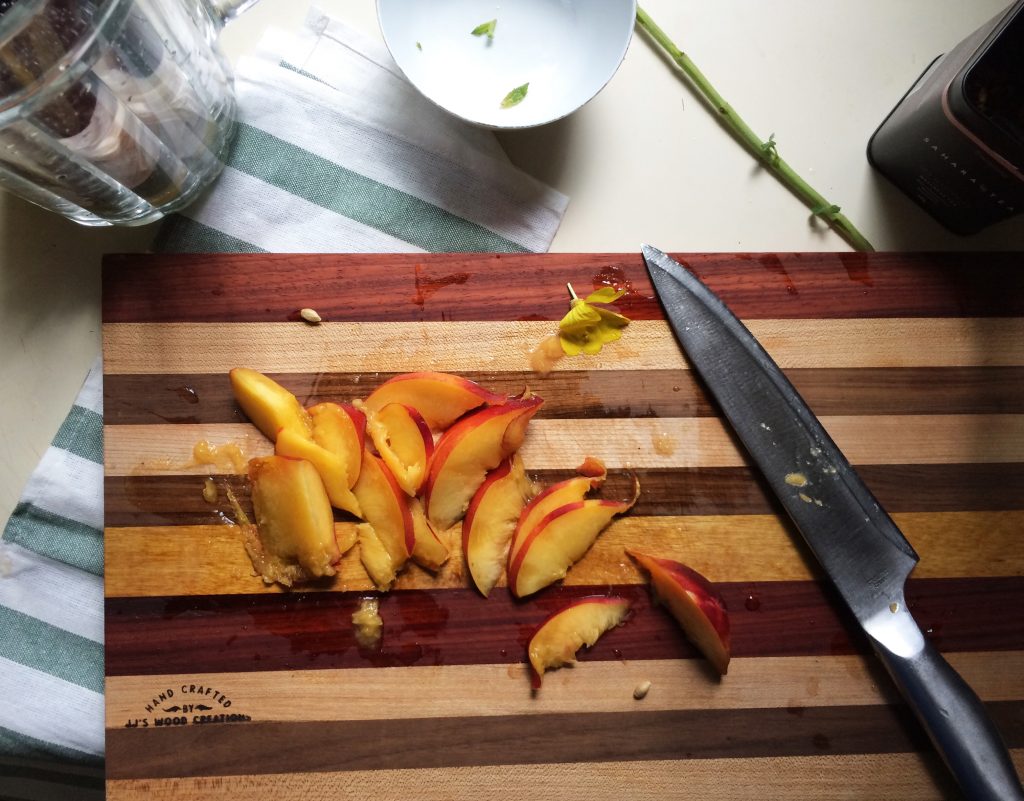 WHAT YOU NEED:
1 x tin of 100 Mysteries
2 x lemons
1 x bowl of blackberries
1 x nectarine
2 x stalks of mint
As much honey as you want!
WHAT TO DO:
Get ready to have fun! Put on a podcast (I recommend: The Minimalists, Why Do We Have Things?, or Serial)
Put on an apron (You never know! Blackberries stain!)
Get a cutting board and a sharp knife and wash the fruit.
THE RECIPE:
Make up some tea bags. I used five in a 32oz pitcher (this totally depends on how strong you want your brew to be) With five bags you get a full bodied tea.
Strip your peppermint stalks and massage the leaves so that the plant releases its flavour. Set aside for now.
Slice up your lemon. I did one and a half.
Slice up your nectarine. You want to pick a firm one so that it's easy to cut. Tip: don't try to make it too perfect at the expense of you fingers!
Layer the peppermint leaves, blackberries, tea bags, lemon, nectarine into your pitcher.
Pour over the hot water.
Cover and let sit for two hours.
Move to the fridge overnight.
Serve on ice add honey to sweeten.
Enjoy!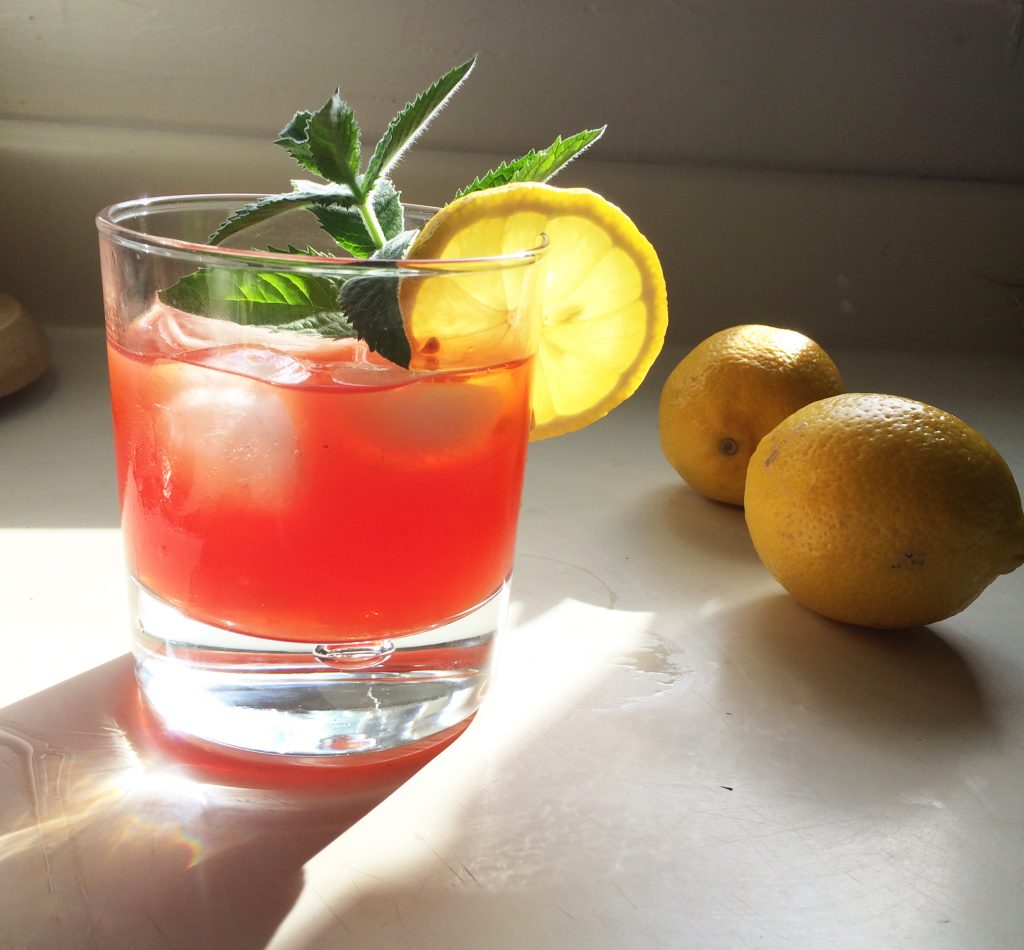 If you give this recipe a try, or have recipes of your own you'd like to share, please do, in the comments below! Cheers to summer!