Jodi Fischtein
Jodi has practiced the methods of Ashtanga and Vinyasa Flow Yoga, and has studied with Shiva Rea within her methodology of Prana Flow. Her practice has included a wide range of disciplines ranging from Yin Yoga to Thai yoga massage. She is currently engaging in MBSR method studies at the University of Toronto.
With a solid foundation in her own practice, Jodi encourages her students to soften the edges in asana practice to open the door to a truly embodied practice. Through the dedicated work of Buddhist Thich Nhat Hanh, Jodi practices deep listening, to better understand the global community.
Travelling alone through India and leading yoga retreats in North Africa has shifted her worldview and increased her capacity for compassion and understanding.
Adam Bolton
Adam leads classes designed to quiet the mind and inspire the body through music, movement, and breath.
His goal is to provide a supportive and inclusive space – safe for students to awaken the body's vitality, and to release stress patterns.
To develop an intelligent, and satisfying yoga practice, Adam integrates conscious alignment and proper breathing techniques into engaging and challenging sequences.
To support the constant evolution of realizing your potential, Adam's classes are an opportunity to clear the slate – physically and emotionally to make space for the connection to spirit.
Audrey A. Gentile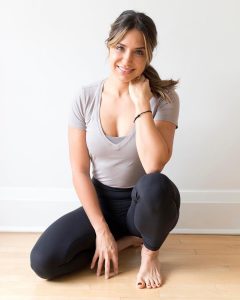 Audrey Gentile is a yoga teacher, culinary arts graduate, wife and bulldog mom. Hailing from northern Quebec, her yoga journey began in 2002. As she deepened her discipline for the practice, learning and travelling with Lyne St-Roch, pioneer of francophone yoga, she discovered its broader spectrum and the self-exploration gifts it offers.
Audrey's teaching is infused with authenticity and vulnerability. Skillfully arranging asanas to ease the journey from the physical to the subtle body, her emphasis is on what the practice feels like and what it evokes. Compassionately unambiguous around taking a 'non-guru' approach, she focuses on empowering her students to connect with their own wisdom and strength.
Today, calling Toronto home, Audrey can be found teaching in local studios, in private at-home classes, in satellite workshops and as part of her immersive retreat experience, L'Anima, in Italy.
Audrey's love for yoga is matched by her passion for slow and ethical food. Her attention being on the quality of both these sacred practices, the essence is ultimately feeding the body and soul in a true holistic sense and as a way to celebrate life.
Kim McBean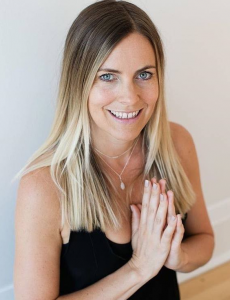 Kim is a gifted and empathetic educator and practitioner with a passion for yoga, pilates and somatic movement practices. With 15 years educational and practical experience in movement and therapeutics, Kim nurtures a safe, contained space of self-inquiry, empowering others with tools and techniques that support mindful, bodily presence as a means to grow and transform.
Kim has trained at The Nosara Yoga Institute in Costa Rica and the Octopus Garden Yoga Centre in Toronto. She has studied Restorative Yoga with Judith Lasater, Trauma Informed Yoga with Sarah Kinsley, and Pilates with Leslie Parker at Mindful Movement Centre. She continues to study and practice yoga, somatic-body energetics, and other various forms of experiential movement with her most valued and cherished mentors.
Jenny Tellier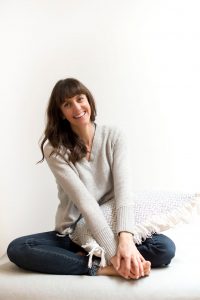 Jenny is the founder of RAUQ, an energetically elevated jewelry line that embraces the healing properties of minerals. She teaches about minerals at the intersections of anthropology, geology, philosophy, and spirituality. An open and curious mindset is what she encourages to intuitively explore the metaphysical.
Jenny has a Masters of Fine Art from York University. She has taught art at York University, The City of Mississauga, and various non-profits throughout Alberta. She continues to teach and practice art in Toronto, Ontario.
Vanessa DeZutter
Artist, Storyteller, Teacher, Energy Worker. Vanessa is the holder of many titles, but more than anything she is passionate about empowering people through movement, meditation and conversation. She thrives on meaningful moments, creative collaborations and the immense transformative powers each of them hold.
Vanessa's teaching practice is rooted in the foundations and lineage of Vinyasa yoga, but steps outside the traditional lines of the yoga experience. Vanessa leads various styles of movement and meditation classes that depart from tradition to offer a mix of supportive and empowering  modalities to help you become more connected with your body and mind. Vanessa is known for her powerful practice, intuitive understanding of the body and her creative and engaging teaching style. Her classes are set to specifically curated music to connect movement, breath and experience on a deeper level.
As a teacher, Vanessa seeks to pass on her deep love and the power of movement and meditation as medicine, by inviting others to dive inward and experience connection with themselves.
Josh Cohen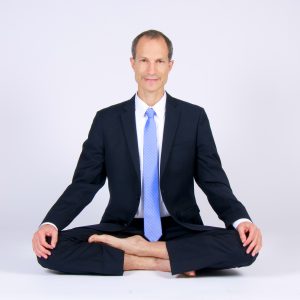 Along Josh's journey of self-discovery, these cornerstones of regular practice — taking care of the body with nutrition and exercise and equalizing the mind through contemplation/observation — have been instrumental in cultivating the experience of wholeness and health. Shortly after being called to the Bar as a lawyer in 2001 and while travelling through India, Josh enrolled in a 10-day silent retreat that deeply resonated and was to greatly influence his understanding of the mind/body connection.
In 2003, after completing his teacher training at Downward Dog, he began to share the principles of yoga and meditation to a vast student body (ranging in age from 12 to 101 years old) through workshops, classes and discussions at studios, athletic clubs, hospitals and retirement homes throughout Toronto. He is particularly proud of his work at the Baycrest/Wagman senior community centre and with war veterans and psychiatric inpatients at Sunnybrook Hospital.
Josh explains the meditative process through the concepts of physics, philosophy and psychology, illustrating the principles involved from all three viewpoints in an effort to give students a broad spectrum for reference. Josh currently practises Family, Civil Litigation and Estate law in Hamilton, ON, and is and has been involved with the meditation component of the teacher training curriculums at 889 Community and Downward Dog Yoga Centre in Toronto, ON and Be Moved in Brantford, ON.
Hali Schwartz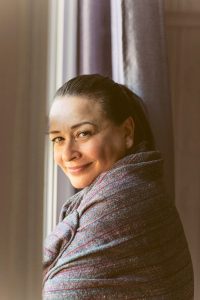 Hali has been deeply immersed in the world of Yoga since childhood when her mother met her teacher from the India while he was on a teaching tour throughout Canada. For Hali, this began what would be a life long journey into the heart of the Yoga practice. She first visited India in 1985, and has been traveling to and studying at the International Meditation Institute every year since. It was there that she was introduced to the Hatha and Restorative practices of Yoga, studied Sanskrit, as well as the various Indian scriptures such as the Upanishads and the Bhagavad Gita and delved into Yoga history, Indian religion, mythology and philosophy. She also learned the science and practice of meditation, prananyam and chanting.
Hali passionately teaches all aspects of this ancient and rich tradition in ways that are relevant and accessible… and often humorous. A teachers teacher, Hali travels around the globe leading philosophy workshops, seminars and teacher trainings  She also teaches public and private classes and leads International Yoga Retreats in varied and destinations in Europe, Asia and India.