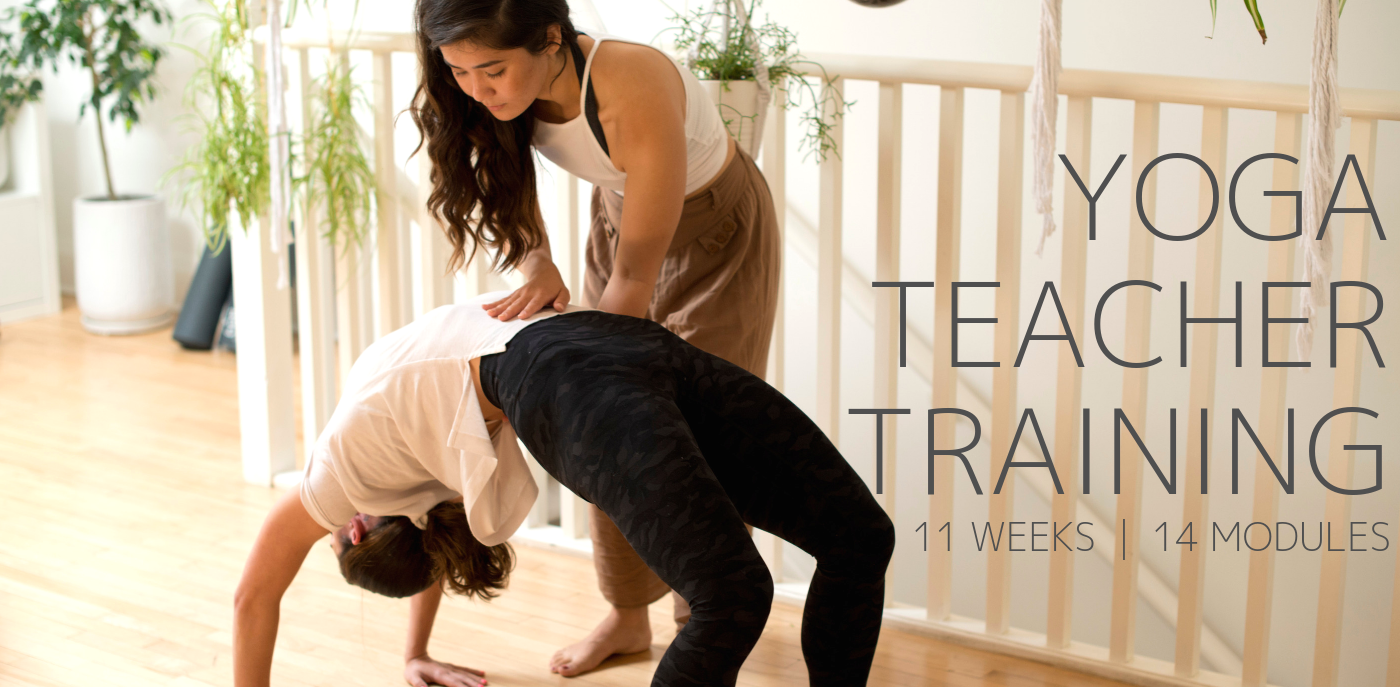 "Through the Yoga Teacher Training program at 889, I had the opportunity to embark on a journey of self-exploration with an incredible group of classmates and teachers who each were unique and special but also like-minded in their quest for greater self-knowledge."
– YTT Grad
Fall 2020 Training – Dates TBA
Early Bird Incentive!  Sign up before June 15, 2020 and receive a free Bmat + a 3 Month Unlimited Membership. 
PROGRAM HIGHLIGHTS:
11-week intensive program: After only 11 weeks of in-depth training and study, you be on track to graduate and start teaching by the new year!
Maintain your day to day life: Whether it be work, family or school. All classes will take place in the evening after 7pm and on the weekends.
Split Your Training in Half: Learn at your own pace. If you cannot commit to the entire program all at once, work with our team to divide the modules up and complete your training over two sessions.
Receive all 889 Member Perks: Receive one complimentary towel each time you join us for a class, 10% off The 889 Shop, discounts on 889 workshops and private YTT Mat Storage.
Build relationships and friendships: for life! And become an integral part of the 889 Community.
889 Community Class: Upon graduation, you will have the opportunity to teach a community class for 4 weeks on the regular 889 schedule!
WHAT MAKES OUR PROGRAM UNIQUE
Led by high level, experienced faculty – some of the best teachers in Toronto
We put a big emphasis on building community between students and staff
Each student will be partnered with an 889 instructor for one-on-one mentorship throughout the program
Each student receives three Personal Coaching sessions, tailored to their needs as they move through the program
Participants receive a complimentary Unlimited Membership to the studio for duration of the training
Students get the opportunity to teach community classes at 889 post-graduation
Have Questions?  Check Out Our FAQ
PART 1: Understanding Yoga
1a. Physical Anatomy
Human Anatomy
Asana Foundations
Asana Integration
1b. Subtle Anatomy
Sanskrit + Chanting
Philosophy
PART 2: Teaching Yoga
Embodying + Sequencing Vinyasa Yoga
Cueing + Voice
Intro to Teaching Trauma Informed Yoga
Teaching Pre + Postnatal Yoga
Teaching Restorative Yoga
Intro to Meditation
Intro to Healing + Creative Teaching Tools
Yoga: A Mindful Business
Click below to read module descriptions.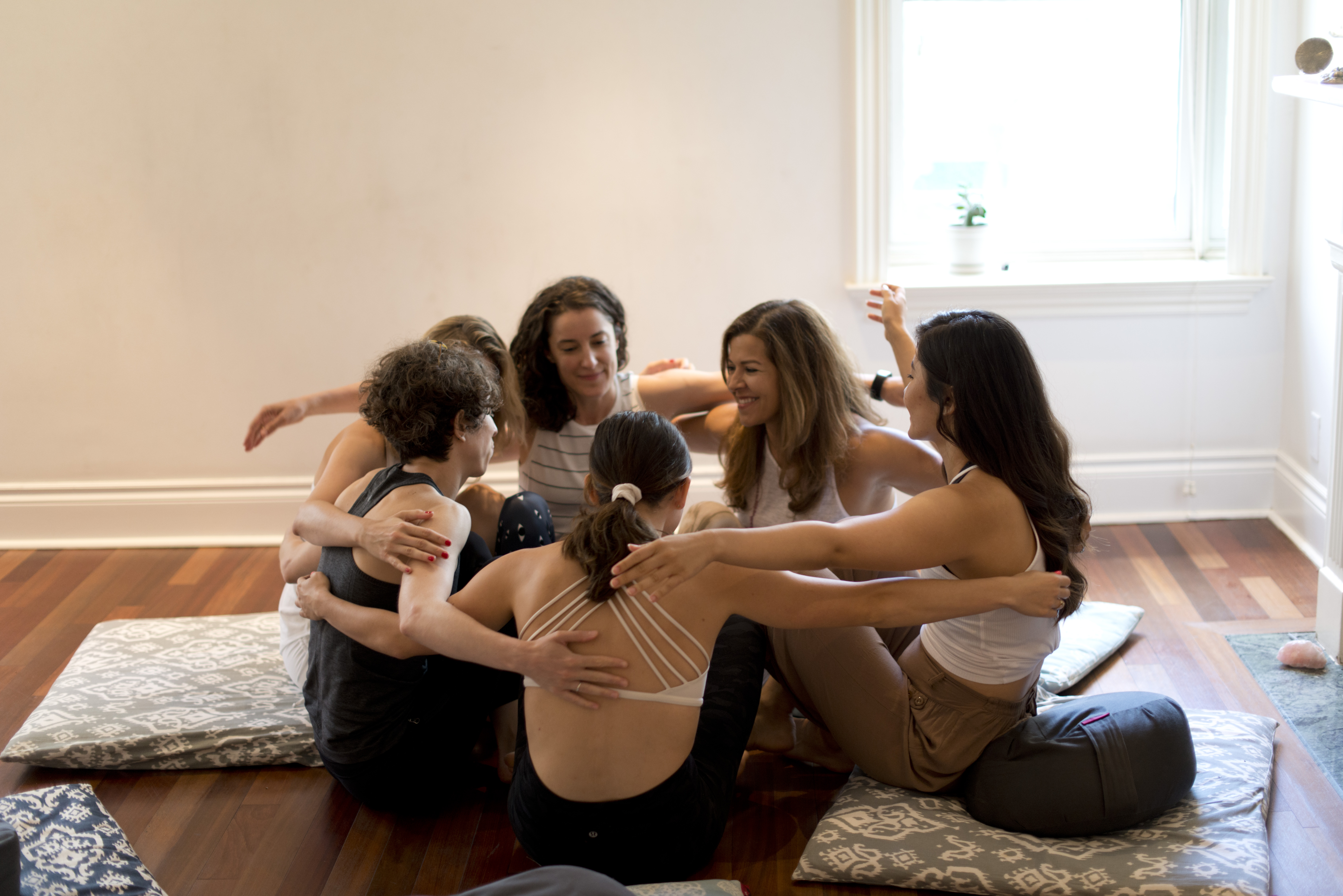 The 889 Community YTT is unique in its depth, and level of care and support for its students. 889's Team of Faculty are diverse, highly experienced, Toronto-based teachers, each eager to share their specific area of expertise with you. During 889's YTT you will be exposed to many different methods of learning, from informal evening chats and powerpoint presentations to quiet meditations and restorative practices to hands-on assists in asana class and practical real-world teaching assignments.
Experience soulful Vinyasa Flow Yoga, influenced by the Prana Flow teachings of Shiva Rea balanced with strong components of Yoga Anatomy, Yoga Philosophy, Restorative Yoga, Sanskrit, Chanting and Meditation. The beautiful medley of modules in 889's YTT will fully prepare you to begin your transition into a well-rounded teacher. Upon graduation, you will step out into the World with many tools beyond what you need to be successful as a Yoga Teacher.
This program will prepare you to confidently guide an integrated class to students of all ages and levels of experience upon graduation. You will be thoroughly trained on how to use your voice, hands-on assists, listening skills, observation skills and effective sequencing to enhance your classes. In addition, our faculty will encourage you to question everything you learn throughout the program so that you develop strong critical thinking skills. We encourage you to take the time to self-reflect on a deeper level so that you develop your own unique style of teaching.
This program is for absolutely everyone. Even if you are not sure if you would like to become a yoga teacher but are interested in diving deeper into your personal practice, your body, and your mind, this program is definitely for you.
To learn more, please book a complimentary one-on-one meeting with one of our Happiness Team members by emailing:

HOW TO PARTICIPATE:
1) 11-week intensive program: Take the course in its entirety, Sept through to Dec.
2) Over two years: Work with us to figure out how best to split up the course load and then complete your training over two years.
The first step, once you understand the details of the program and have all of your questions answered, is to complete the Application Form.  Once submitted, we will review your application and will be in touch with you within one week.
IS THIS PROGRAM FOR YOU?
The 889 YTT is for someone looking to deepen their knowledge of yoga, in its many forms. Some students have a clear intention to teach upon graduation, others just want to enjoy the path of self-discovery. This course offers valuable life skills which will carry and elevate you far beyond your yoga mat (ask any of our Graduates!). These include embodied movement and physiological awareness, critical thinking skills, presenting arguments, and conscious communication. The schedule is manageable for those running a home and for those with full-time careers or studies with some advance planning and commitment. On top of the classroom hours, you should expect 2-3 hours of reading and homework per week.
See what graduates have said about their 889 YTT experience.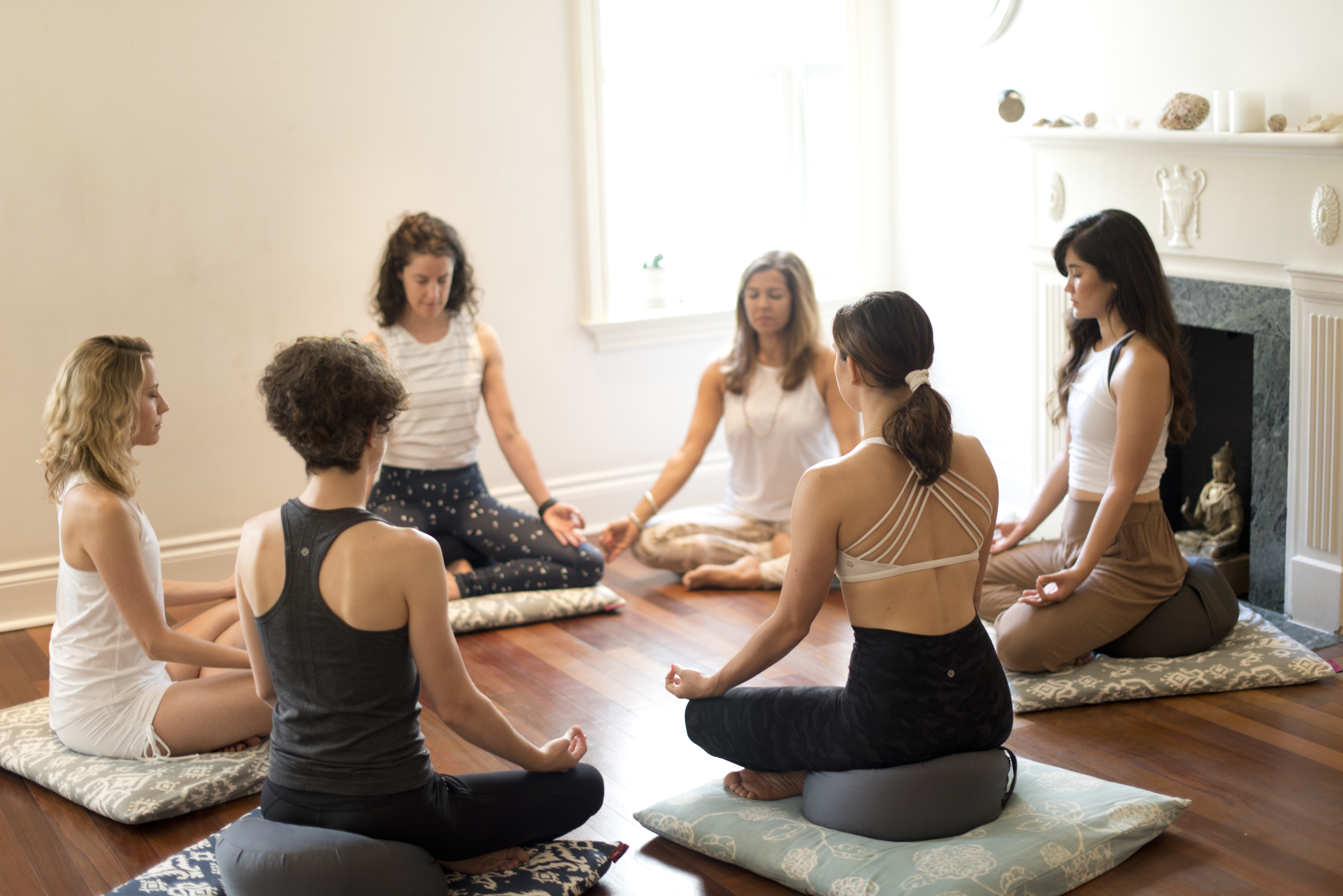 PROGRAM PREREQUISITES:
A minimum of 6 months practicing yoga and/or meditation or studies in other related mind-body disciplines is recommended.
We also recommend that you begin a regular practice at 889 prior to the program commencing, with a focus on 889 Flow classes. This ensures you get the most out of your 200-hour Yoga Teacher Training Program.
CREDITS:
889 Community is an accredited Yoga Alliance School. Upon completion of the program and final exam requirements, you will be qualified to register with the Yoga Alliance in order to receive your 200-hour Teacher Training certification. This is a 200-hour Yoga Alliance (www.yogaalliance.com) certified program.
To inquire about Program cost and available payment plans, please email happiness@889community.com
BONUS FOR 889 MEMBERS: Refer a friend to the program and receive $100!
If accepted, we can take your payment for the non-refundable deposit of $500+hst to save your spot in the program.