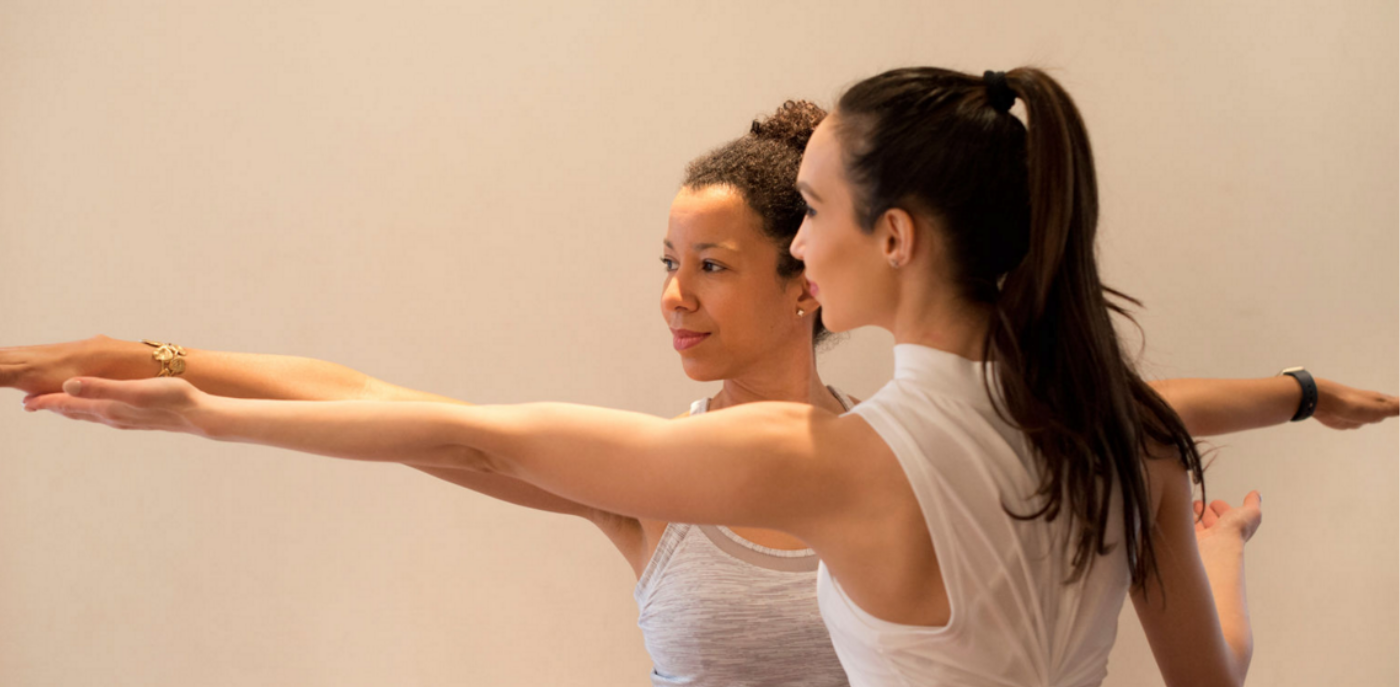 "Through the training program at 889, I had the opportunity to embark on a journey of self-exploration with an incredible group of classmates and teachers who each were unique and special but also like-minded in their quest for greater self-knowledge."
– Graduate
Upcoming Training: 2021 (Date TBD)
Early Bird Rate: Sign up before (TBD), and receive 10% off the program.
889 Community's 200hr Yoga Education Program creates a welcoming experience that nurtures the strengths of each individual student.  We foster an environment that encourages trainees to embrace their own voice, career, and practice in order to define their unique offering. 
This program will prepare you to confidently guide an integrated class to students of all ages and levels of experience upon graduation. You will be thoroughly trained on how to use your voice, hands-on assists, listening skills, observation skills, and effective sequencing to enhance your classes.
This program is for absolutely everyone. Even if you aren't intending to become a yoga teacher but are interested in diving deeper into your personal practice, your body, and your mind, this program is definitely for you.
What we value within the program speaks to the great interest we take in seeing each student as a whole being.  We know that you have so much more on the go and the holistic nature of our program honours this. 
Within our Yoga Education Program, we value:
Support 
We put this value into practice by offering mentorship to students during and after the training.  We have a designated staff member that acts as a Program Facilitator for the training so that all logistics are handled in a streamlined and mindful way.  Our faculty are knowledgeable and provide more than just instruction.  We have a group of faculty that truly want to nurture the students' experience and watch them grow.
Practice
The program's approach is tactile and hands-on.  You'll be up moving and practice teaching from day one.  We provide students with space in the studio on off-hours for self-practice and study.  We encourage a level of engagement that gets you to a real place of embodiment instead of just understanding the theory.
Creativity
You'll leave the program with a strong foundation of how to put your teaching out into the world and define the offering that is uniquely yours.  Through teaching students about the business side of the yoga world and giving them the opportunity to brainstorm their own trajectory, we see that graduates end the program with a creative spark for their new beginning.
Accessibility 
It's important to us that the Yoga Education Program be integrated into your life as seamlessly as possible.  Time in modules takes place in the evening and on weekends, allowing students to maintain their work and/or schooling outside of the program.  Approximately 40 hours of the training take place online and gives students the flexibility to study from home when it's convenient for them.
Community  
Our studio mission is to create a space that feels like home.  We get to know each individual student, provide them with a 6-month membership to attend classes before, during, and after the training, and we put love into each gathering so that students have the time and space to get to know each other and develop lasting bonds. 
The Highlights
11-week program
Receive all 889 member perks – shop discount, mat storage, towels, workshop discount
Teach a community class at 889 post-graduation – sign up for one month and teach the class every week
Take part in two mentorship events hosted by 889 – get the opportunity to pick the brains of our teachers and faculty
6-month membership included
200 hours of core modules included + 3 electives of your choice
Professional group photo shoot + headshots
Have questions?  Check Out Our FAQ
Students in the Core Modules are expected to complete all hours in their entirety, as well as 40 practice hours.  Students are required to take 30 classes, observe 3 classes, and complete a remaining 7 hours either as practice or observation.  Students are also required to pass a written test at the end of each module in order to graduate.
Once students are finished their tests and module hours, they are required to teach a 30-minute class to peers, friends, and faculty.  This is a graded demo that must be passed before graduation.
The Core Modules + Practice Hours make up the 200-hour training.  In addition to this, students are welcome to sign up for a maximum of 3 electives to diversify their learning experience.  These are not mandatory and are signed up for on a first-come, first-serve basis.  Elective dates and times will be released on September 18, 2020 and students will be given the opportunity to sign up.  Should students want to sign up for more than 3 electives, a discounted rate will be applied to those additional sign ups.
Core Modules
Human Anatomy  |  20 hours  |  Online 
Asana Foundations  |  30 hours  |  In-class
Asana Integration  |  12 hours  |  In-class 
Philosophy of Yoga  |  20 hours  |  Online 
Sanskrit + Chanting  |  8 hours  |  In-class + Online
Subtle Bodies + Chakras  |  8 hours  |  In-class
Sequencing  |  15 hours  |  In-class
Cueing + Voice  |  12 hours  |  In-class
Intro to Meditation  |  10 hours  |  Online  
Intro to Restorative Yoga  |  7 hours  |  In-class 
Intro to Teaching Trauma-Informed Yoga  |  8 hours  |  In-class
Practicum Teaching  |  10 hours  |  In-class unsupervised
Elective Modules
Intro to Ayurvedic Medicine 
Intro to Healing + Creative Teaching Tools 
Intro to Handstands
Reiki Level 1
Teaching Pre + Postnatal Yoga
Business of Yoga
Teaching Chair Yoga + Yoga for Older Populations
Winter/Spring 2020 module descriptions, faculty, and elective dates are TBA.
Program Investment
889's Yoga Education Program is $5,500+hst.  This includes all core modules, a 6-month membership, 3 electives, and member savings.  To receive 10% off the program, please sign up by May 1st, 2020.
Upon registration, a non-refundable $500+hst deposit is due to secure your spot.  From there you can opt to split your remaining amount owed into up to 4 installments.  The first installment is due no later than the first date of the program and the last is due no later than the graduation date.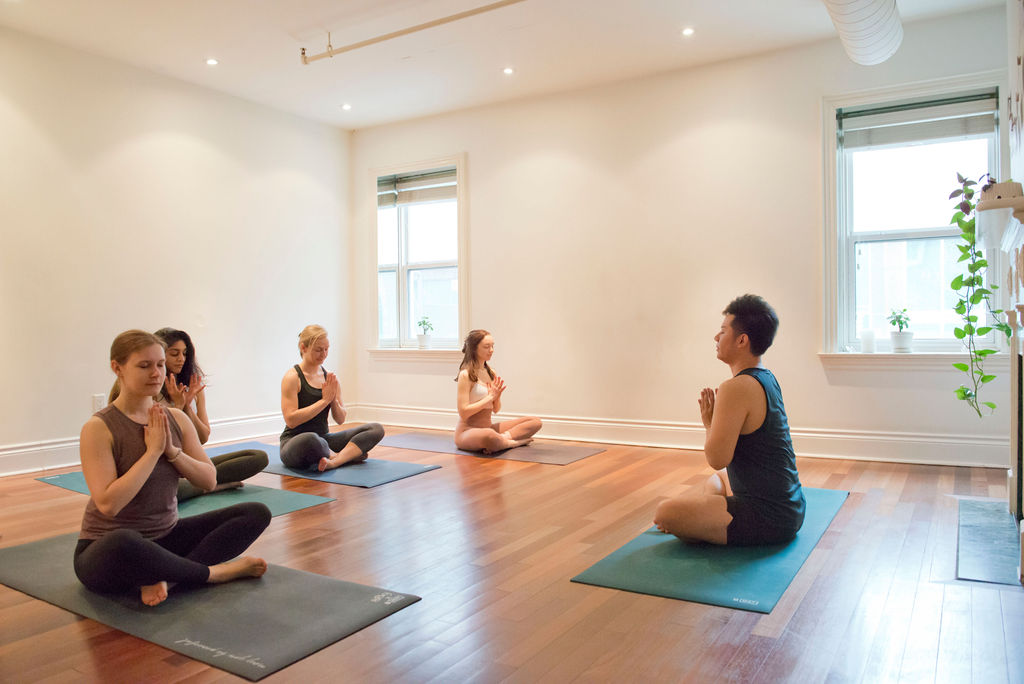 To sign up
If you need more information first, please get in touch to book a call or meeting with one of our team members.  You can reach us at 416.925.7206 or happiness@889community.com
When you're ready to sign up, please first apply by filling out our Winter/Spring 2021 Application Form.
Once your application is received and reviewed, we will be in touch with you to process your deposit and secure your spot in the program.