Whole Be-ing, Chakras & Subtle Body Energies
April 24, 2018 | by Guest Blogger!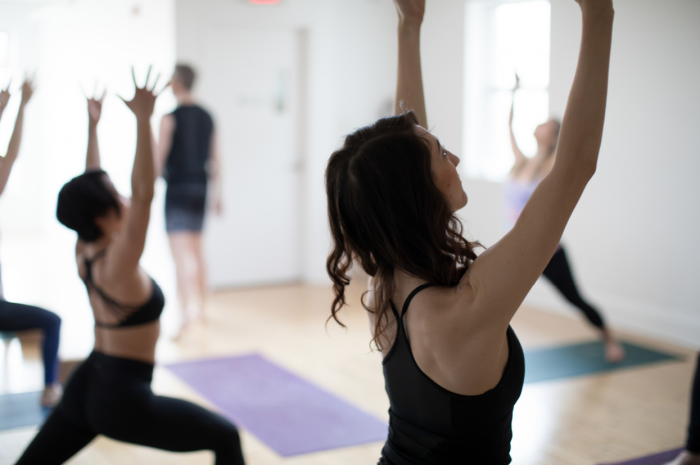 The skills of the ancient yogis and healers began with their respect for the wholeness of body, in relation to what is seen and the unseen.
Our exploration of chakras will guide us to our intuitive path of creativity that may enhance your practice and teaching skills. The unseen aspect of the body is our subtle body, which holds our emotions, intellect, and spirituality. In this way, we nurture the embodiment of balanced emotional and behavioural patterns. Let's celebrate our gifts of intuition, so as to sense the unification of our subtle and physical body. We were born to acknowledge the complex layers of our human existence.
In Day 1 of the workshop with Jodi Fischtein, you work towards demystifying subtle body energies. Explore yoga Vedantic concepts such as: Panca Koshas, Kleshas, Meditation & Sankalpa with Mala Beads, Nadis and Sushumna Channel. These topics will be explored in plain English.
You will explore:
Psychology & Elements in the Chakra realm
Panca Vayus (five winds of pranic energy) & The Nadi Systems
Panca Koshas (Five sheaths that surround the human soul)
Doshas (Ayurvedic Constitution)
Panca Kleshas (Five Afflictions)
Asanas (Yoga Postures) that illuminate the Chakras
Gemstones & Crystals with Jenny Tellier (30 min ) this concludes in Savasana

In day 2 with Carolina Carvalho you will further explore:
Chakra Vinyasa Sequences
Bija Mantra Chanting
Chakra Meditations: Colour, Element, Mudra, Mantra
Journaling
Chakra Vision Board
Intro to Chakra Dance
Chakra Restorative Practice with Aromatherapy (Essential Oils)
Dates/Times:
Saturday, May 5th and Sunday, May 6th: 11:00-7:00pm
Join Jodi Fischtein & Carolina Carvalho for the Whole Be-ing, Chakras & Subtle Body Energies Module at 889 Community this May!
RESERVE YOUR SPOT
This module counts towards 14 Continued Education hours with the Yoga Alliance. Payment is to be made in full upon registration. 
Please Note, this Module is included in the full 200-Hour Yoga Teacher Training.
Students enrolled in the full program do not need to register for each individual module. Your spot is already reserved.