Meet the Designer: Krista Norris
November 17, 2016 | by Krista Norris
We are honoured to have the Krista Norris (KN) brand on our roster of Canadian designers in the 889 Shop. We strongly believe that it is important to extend our daily practice of mindfulness to how we live and what we choose to live in. The Krista Norris scarves are designed by Krista and made right here in Toronto. Each piece is thoughtfully created and reflects an elegant, strong and playful aesthetic. Come into the Shop in-person and try them on for yourself!
Some words from the designer, herself…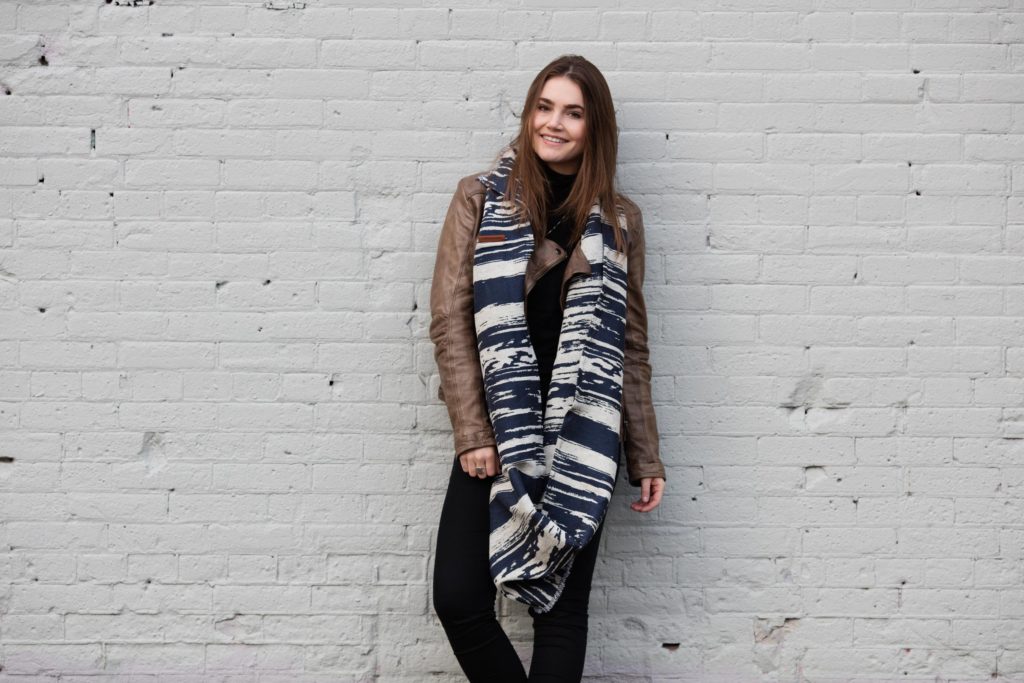 Hi! I'm the designer behind the Krista Norris brand and I'm very excited to have my Fall Collection of scarves at the 889 Shop.
A little about my namesake collection…
My scarves came to be four years ago. At the time, it was a creative outlet for me. And the for the first time, I felt really passionate about pursuing my own path. Sewing is something that I've done since very young. However, it wasn't until I was personally introduced to a local boutique carrying primarily independent designers, that the idea really sparked. The idea of sharing my own line with the world really stuck with me.
My scarves were developed out of my love for beautiful and unique textiles. I believe scarves to be essential accessories in a wardrobe and they have evolved through the eras. Hence, when I began, I wanted to focus on scarf designs that would be just that: classic essentials in my own wardrobe. I wanted to create a staple that would carry through seasons and styles. And so, with the infinity model in mind, the first scarf was born: The Wingtip Scarf (see more on this below). I wanted a scarf that I could wear with jeans and a t-shirt. Yet, be the finishing touches of an outfit for me.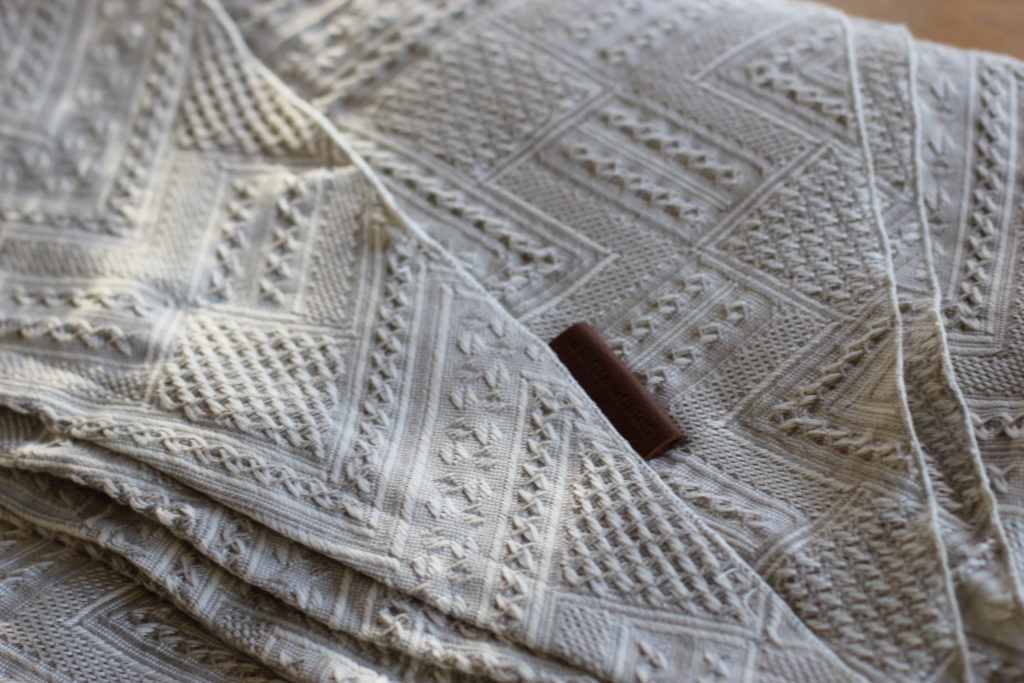 I focus on creating a scarves that stand out in look and texture; that hold shape with wear. My scarves are made by keeping minimal design and fine-tuned attention to detail in mind, using textured jacquards from France. These styles are: The Maverick Shawl and the Wingtip Scarf; both are designed to be a flattering style on the torso.
How to wear The Wingtip Scarf:
1. Hold the scarf at the seam with the wingtips open facing down;
2. Put on with the leather label behind your neck; and
3. Double wrap with the top loop sitting higher than the second.
What is The Wingtip Scarf?
The Wingtip Scarf combines the functionality and ease of wear of an infinity scarf, with the classic look and length of a typical scarf. This is created by partially jointing the two ends, allowing the edges, or wings, to fall to two points. Therefore, allowing more length so that the scarf falls longer on the torso.
Finally, my goal is to add something unique to your wardrobe. As a result, sharing something with you that will last through seasons and styles, and become a staple for you too.
And so there is my story of the Krista Norris brand. I hope you love them! Furthermore, be sure to share your Krista Norris love and style inspiration over on Instagram, by tagging me (@kristanorrisco) and @889yoga!
PS: You can SHOP the full collection in-store at 889.