HOW TO CHOOSE YOUR YOGA TEACHER TRAINING
February 25, 2019 | by Audrey Gentile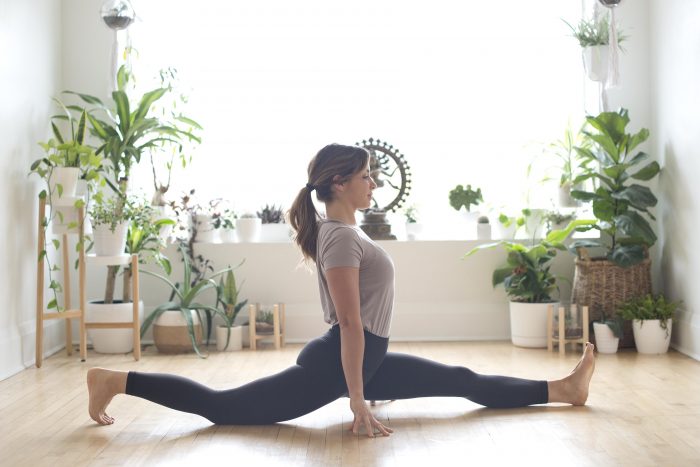 So, you've been practicing yoga for a little while now. You found a type of dedication to something you didn't know you had and realize you're better for it. The post-class bliss, the long lasting effects on your state of mind, the new found strength you didn't know your body had, the connections you make at the studio, the safe yet challenging space your teachers provide for you, are all reasons yoga is now a thing in your life. It's official, you're a yogi. Welcome to the family.
If that sounds like you, the thought of becoming a teacher most likely crossed your mind once or twice. That's how it all started for me by the way. Either you see yourself in this new role full time or you just want to wet your feet, doing a yoga teaching training program is one of the most amazing and transformational things you can do for yourself.
When I first decided to do one, I actually had no intention on teaching. Ever. I wasn't particularly content (read miserable) with my career, but I had studied over 6 years for it and even moved province for better opportunities, so the thought of leaving this cushy corporate life I had actively curated, felt like complete insanity. All I knew was yoga made me feel myself the most, and I wanted to do more of it. A simple spark of clarity into what my future could be was enough for this – rather impulsive – girl, to do something about it.
Naturally when the 200 hour program at my then studio was announced, I looked at the schedule and saw that I could make it work, so without any further considerations, I signed up for it. Although it turned out to be exactly what I needed, the program wasn't exactly one I would recommend now. Keep in mind, that was a long time ago and choices were limited.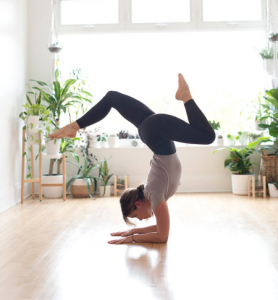 When I'm asked how to choose a program, and that happens a lot, I always suggest the following chain of reasoning:
Is the program legitimate?
As the international governing body, Yoga Alliance has now an extensive syllabus schools must include in their program to ensure a balanced ratio between the subjects taught and overall thoroughness. Consider also how the studio or school is doing as a business. I realize this doesn't sound super 'peace and love', but the money & time commitment involved on your part justify looking into.
Can you make it work with your life?
Dropping everything you're doing to educate yourself, isn't always required. If you're looking for a retreat, that's an entirely different conversation. A teacher training however is a big commitment with infinite potential, and the less disruptive the schedule is and the more flexibility it offers, the greater the chances at completing and loving it.
What type of content are you looking for?
This is important because yoga has become extremely diverse. Your style of practice and potentially teaching will be defined by the lineage you associate with. Make sure the syllabus is aligned with your personal interests, beliefs and preferences. A 200 hours should give you a wide and well-rounded base to build upon. If you're looking for a niche program, this isn't it.
Who do you want to learn from?
Do some research on the teacher trainers. Check out their classes, their credentials & experience. 200 hours is a long time to learn from someone. Try and connect with them in person and get a feel of who you want your leaders to be. If an open house is offered, go and meet the faculty.
Where will the training take place?
This is the cherry on top, but since a lot of hours will be spent sitting on your mat, think about what kind of environment best fosters your learning. Beyond proximity and convenience of course, what's your comfort level in terms of space? Luminosity, cleanliness, equipment present, access to showers are all factors to consider.
Having said all that, in the end it's all about you. From personal development to opening your own retreat center,  WHY you want to do it should point in the right direction. Do your research, but also allow for a good amount of instinct in your decision. It's yoga after all. The Universe's got your back and so do I. Let me know if I can help.