Join the Doula Program at 889!
The journey ahead is a beautiful one and we want you to feel empowered through your experience of pregnancy, childbirth and the beginning of your new family!
As you prepare for labour and birth, one of our 889 Doulas will guide you towards making the best choices for yourself and your partner along the way. With two home visits, parents-to-be can feel confident as the due date approaches with holistic information and emotional support. Learn practical and effective ways to reduce fear and any stress through the journey of pregnancy and birth.
Our Doulas are knowledgeable and compassionate. They have resources that will help you make informed decisions from a place of knowledge and power. Research shows that Doula care dramatically increases the level of birth satisfaction because it decreases the need for medical interventions. Your Doula will be present from the onset of active labour until an hour or two after the baby is born, guiding you and your partner with tools that comfort, calm and empower you both.
We match birth and postpartum Doulas to all types of families, from first time experiences to parents welcoming their second or third child. Your Doula will have contact with you during early labour and can join you whenever you decide you'd like them to, at your home, the birth center or the hospital.
During labour, your Doula will provide physical comfort, emotional support, and information to assist you in decision-making throughout the journey. In addition, your Doula will offer your partner suggestions, information, assistance, and reassurance during the labour. They will also help you in speaking to your medical team, helping you establishing rapport with them, reminding you of your preferences and helping you make informed decisions. 
Your Doula will remain with you for 1-2 hours postpartum to assist with initiating breastfeeding and other early postpartum needs, baby care basics and anything else you may need.
Your Doula will provide a follow-up visit to the hospital or your home within the first weeks postpartum to review your birth experience, answer any questions, and assist with breastfeeding. At the postpartum follow-up visit within days of birth, your doula helps you process your experience and can provide suggestions, referrals and any additional support needed.
Meet other Mom's and Moms-to-be and be connected to a community!
Overview of Birth Doula Package: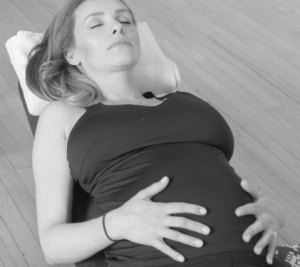 Two prenatal meetings in your home; (typically 1.5 – 2 hours in length) where your birth preferences, dreams, plans, ideas, and fears will be discussed. A personalized and unique birth plan can be tailored to your exact needs.
* During the 2nd visit, breastfeeding, relaxation techniques, and comfort measures will be discussed and any changes or updates to the plan will be reviewed.
* Unlimited text, call and email throughout your pregnancy
* On call from 2 weeks before your estimated due date until your baby is born
* Continuous labour support from the onset of labour until 2 hours after the birth of your baby
* A follow up postpartum visit, (2-3 hours in length), usually taking place within the first week after giving birth. This is an important part where you can debrief about your birthing experiences, make sense of the story and also have some hands-on support with feeding, baby care, and referral to resources within the community if necessary.
Price: $1800+hst
* This package includes 10 prenatal classes at 889!
 Postpartum Doula Service: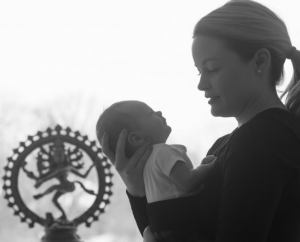 Our postpartum Doulas will support your transition and help you settle into life with your new baby during those first days or weeks after birth.
* Your postpartum Doula will support you in this transitioning time with baby care basics, offering evidenced-based information about sleep, feeding and baby cues.
* During this time, your Doula will empower you to find what works best for you, your baby and your family.
Price: $900+hst
* This package includes 3 visits, 4 hours each, plus 10 postnatal classes with your baby at 889!
Inquire with us to set up your complimentary 30-minute consultation with an 889 Doula. Our Doulas are here to support you! Email happiness@889community.com to schedule your consultation.
Meet our Certified Birth Doulas