889 Yoga Teacher Training Fall 2018
July 24, 2018 | by Brittany Turner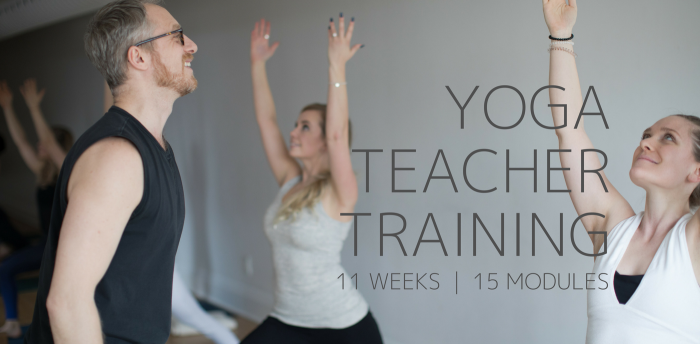 Imagine an experience that will envelop you and whisk you away. Like a staycation in your city, the 889 Yoga Teacher Training gives you permission to maintain your day-to-day life as you normally would, but in the pockets of time within evenings and weekends, you'll get to sink deeply into the teaching of yoga.  Explore the philosophy, the postures and anatomy, how the practice heals, and how best to create classes that nurture the learning of your future students.
We've created a 200 hour Yoga Teacher Training (YTT) that is for everyone.  And when we say everyone, we mean it.  Some students come into the experience with their sights set on putting their newfound teaching abilities to work post-graduation.  Some happen upon the training out of curiosity, winding through the teaching in a relaxed, more explorative way. They emerge with a deeper connection to the practice – able to teach, but not necessarily itching to go there.
"The courses included in the program are detailed, relevant and not only facilitate professional success in the yoga world but have a tremendous impact on personal success as well."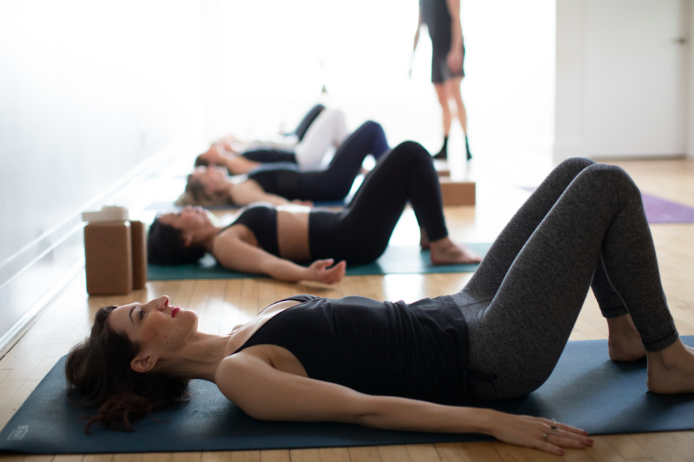 There are specific values that we have built the YTT on.  One of them being support. We know that for those who would like to teach, a career in yoga and movement instruction can be a precarious one.  We pair students with a mentor from the beginning – a practicing teacher whose classes they can observe and meet with personally for conversations about career trajectory and strategies for success.
Beyond that, the 200-hour journey is a personally transformative one. It can peel back layers both emotionally and physically. We don't want students to have to navigate this on their own. This is why we include Personal Coaching in conjunction with the training.  Each student gets to meet one-on-one with our resident Coach as a way to further digest what they're learning, set goals for both inside and outside of the training, and collaborate on finding healthy ways to overcome any challenges that are arising.
In regards to the 15 modules that make up the program, we've worked thoughtfully to find the best instructors to lead their area of expertise.  From the order of these modules to the content within them, we've got our finger on the pulse of what really makes this program special – the content curated and taught.  You'll learn in both practical and theoretical ways, depending on the module. See the full list here.
Experience soulful Vinyasa Flow Yoga, influenced by the Prana Flow teachings of Shiva Rea balanced with strong components of Yoga Anatomy, Yoga Philosophy, Restorative Yoga, Sanskrit, Chanting and Meditation. New to the program this Fall: Integrative Modalities of Healing and Teaching Trauma-Informed Yoga.
Opportunity is another major value of our program and community.  Because of this, we provide each student with the opportunity to teach a series of community classes at 889.  Not only does this put you among the best teachers in Toronto and add value to your resume, it simply gives you the initial push you'll need to get you out of your comfort zone and start teaching right away. These donation-based classes are easy-going and kind-spirited – a chance for new graduates to get their feet wet.
Our team at 889 would like to welcome YOU.  Come for a class, drop by for a chat, or connect with us to schedule a more formal discussion about the YTT.  We hold many no-obligation meetings with members and interested students who want to learn more about the YTT program and get their questions answered by one of our team members.  It is extremely important to us that your experience is as personalized as possible. We're here for you.
Connect with us.
889community.com  | happiness@889community.com  | 416.925.7206  | @889community
YTT Info Session – August 16th, 7:30pm