10-Minute Pilates Workout: Get Moving at-home with Kerry
January 16, 2017 | by Kerry Heming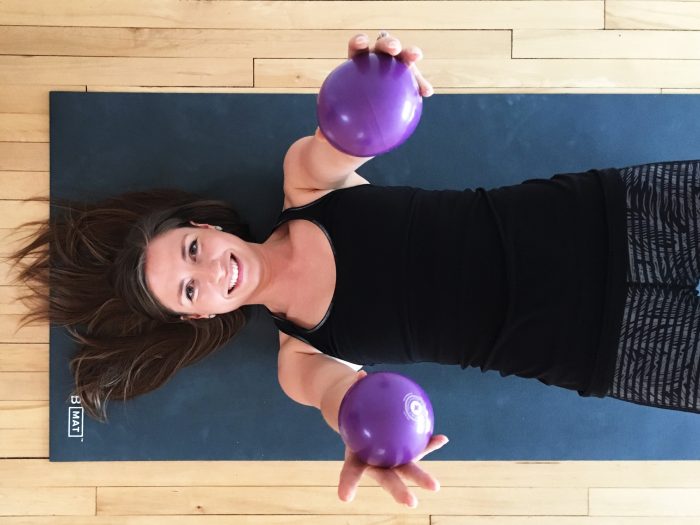 As a Pilates teacher at 889, I love seeing all of your beautiful faces in class for a fun-filled Pilates workout! However, I also love to encourage my students to move as much as possible outside of class. It is so important — now more than ever — to squeeze extra movement into your day whenever you can.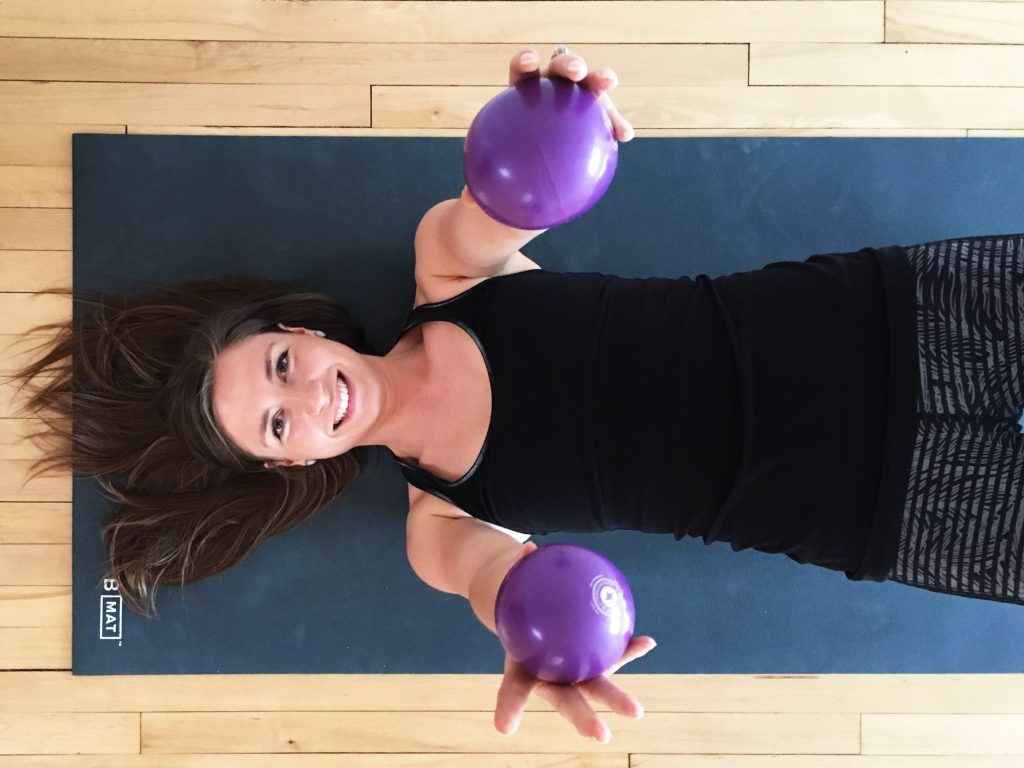 Get Off of Your Butt – Literally
I am overly aware of how many of us are sitting or sedentary for long periods of time throughout the day (myself included) and how detrimental it is to our overall health and well-being. If this is news to you, Google "sitting is the new smoking" and do a little browsing. Spoiler alert: it ain't pretty.
Because we have become so accustomed to this 'sitting' practice, I decided it was the perfect time to create a 10-minute Pilates workout video that you can do from the comfort of your home, at the office, or in your hotel room if you are traveling. No excuses, you can practice this routine anywhere!
As time is of the essence for most people these days, I thought a 10-minute Pilates workout would be a good start. If you can practice for just ten minutes, consistently, every day, you have the power to experience results that last.
Practice this routine when you need some extra movement, motivation or an energy boost in your day. You are guaranteed to feel amazing!
If you have Pilates props at home, I will show you how you can incorporate them. However, you can do this whole Pilates series without props as well. Watch my video below!
The 10-Minute Pilates Workout:

1. Bridge Lifts
I teach the Pilates Bridge Lift in every single one of my classes. They are safe, effective, and you can practice them each and every day. Bridge lifts target the posterior chain (calves, hamstrings, glutes, and lower back) the core (front, back, side to side) improve your posture, balance and help strengthen your mind-body connection. As our posterior chain tends to get the brunt of our sedentary lifestyles, it is imperative to continuously strengthen the entire back line of your body – every day! Remember, consistency is key.
2. Criss Cross
The Pilates Criss Cross is an intermediate exercise that targets the obliques, the abdominals, and enables rotation. In the video below, I offer 3 different layers that will allow you to progress up to the full Criss Cross over time. Listen to your body while practicing this exercise and feel confident remaining in whichever option you choose.
Layer 1 will fire up the lower abdominals while building heat in the body. Layer 2 will continue to build fire in the low belly and will target the upper abdominals when you incorporate the ab curl. Once you've worked your way up to the full Criss Cross, you will continue to fire through the upper and lower abdominals with the added bonus of strengthening the obliques and improving rotation through the torso. Remember, practice makes perfect, so choose your layer – and own it!
Keep breathing…
3. Kneeling Side Leg Lifts
This is one of my absolute favourites! It only takes a few repetitions to really start feeling the burn. Kneeling Side Leg Lifts strengthen core stabilizer muscles while toning the shoulders, gluteus medius, outer thighs, obliques, forearms, and back muscles. This exercise will create more length in the body and will help to improve your balance, coordination, and posture.
Cool down
Take a rest in Child's Pose. Sink your hips back towards your heels and reach your arms forward resting your forehead on the mat. As a second option for tight/sore shoulders, release the arms down along your sides. Breathe.
A little movement can really upgrade the way you feel.
In addition to all the benefits listed above, these 3 simple exercises will give you more energy, clear your mind, and improve circulation throughout your body.
Time to Practice

What you need:
1. A mat, towel or blanket to place down on the floor
2. Yourself
3. Bonus Below (scroll to bottom!)
Optional props:
One Pilates squish ball (like the blue one here)
Two weighted Pilates balls (I usually use weights varying from 1-3lb each)
Watch the full video: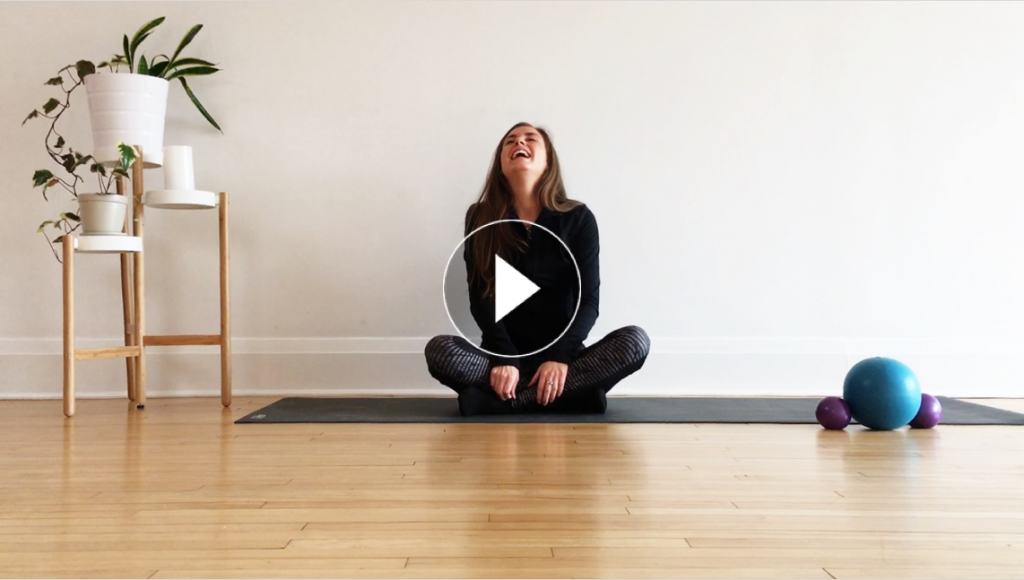 Enjoy practicing this 10-minute Pilates workout and feel free to share this post (tag us at @889yoga and @k_heming) and comment below. If you would like more motivation for your Pilates practice, you can find me LIVE at 889 up to 6 times a week. Pilates is always more fun when we practice as a community, so make sure you are still coming to class!
View my full schedule to sign-up for a class.
BONUS
Here are 3 of my 10-Minute Pilates Playlists that you can practice with. Pick your favourite, crank up the tunes and get moving!
Playlist 1 – Motown Love
Get Up Offa That Thing – James Brown
Everyday People – Sly and the Family Stone
Aint Too Proud to Beg – The Temptations
Signed, Sealed, Delivered – Stevie Wonder
Earth, Wind and Fire – September
Playlist 2 – Straight Up Stones
Start Me Up
Jumpin' Jack Flash
Honky Tonk Woman
Get Off of My Cloud
Let's Spend the Night Together
Playlist 3 – Up and At It
This One's For You – David Guetta & Zara Larsson
Hold My Hand – Jess Glynne
This is What You Came For – Calvin Harris, Rhianna
This Girl – Kungs, Cookin' On 3 Burners
Can't Stop This Feeling – JT